『New York Open Call Winter 2023-2024』
Art Incubation: Selected Applicants will have an exhibition in New York!
(Organized by Art Incubation Association of Japan)
The global art market is valued at 7 trillion yen, with 38% of it being traded in New York, according to The New York Art Market Report.

If you're an artist, why not consider competing in New York, the epicenter of the art world? Seize this opportunity!

Kyoko Sato, an esteemed curator with a long history in the New York art scene, and Motoichi Adachi, an Emmy Award-winning broadcast writer, extend an invitation for you to become a part of the cutting edge of the art world.
Our recent exhibitions in August 2023, titled "Japan Contemporaries Series 2, 3, and 4," were tremendous successes. New York art professionals flocked to these exhibitions, resulting in interviews with the media, interactions with world-class artists, connections with New York galleries, features in art magazines, exposure to cutting-edge art, and the potential for your art to catapult to the next level.
https://adachimotoichi.com/bittersweet/
https://adachimotoichi.com/stepping/
https://adachimotoichi.com/contemporary/
These opportunities can be yours!

People involved in New York art flocked in droves, were interviewed by the media, interacted with artists active around the world, pitched to galleries in New York, were featured in art magazines, and were showered with cutting-edge art. Your art will take off to the next stage…
That can happen to you!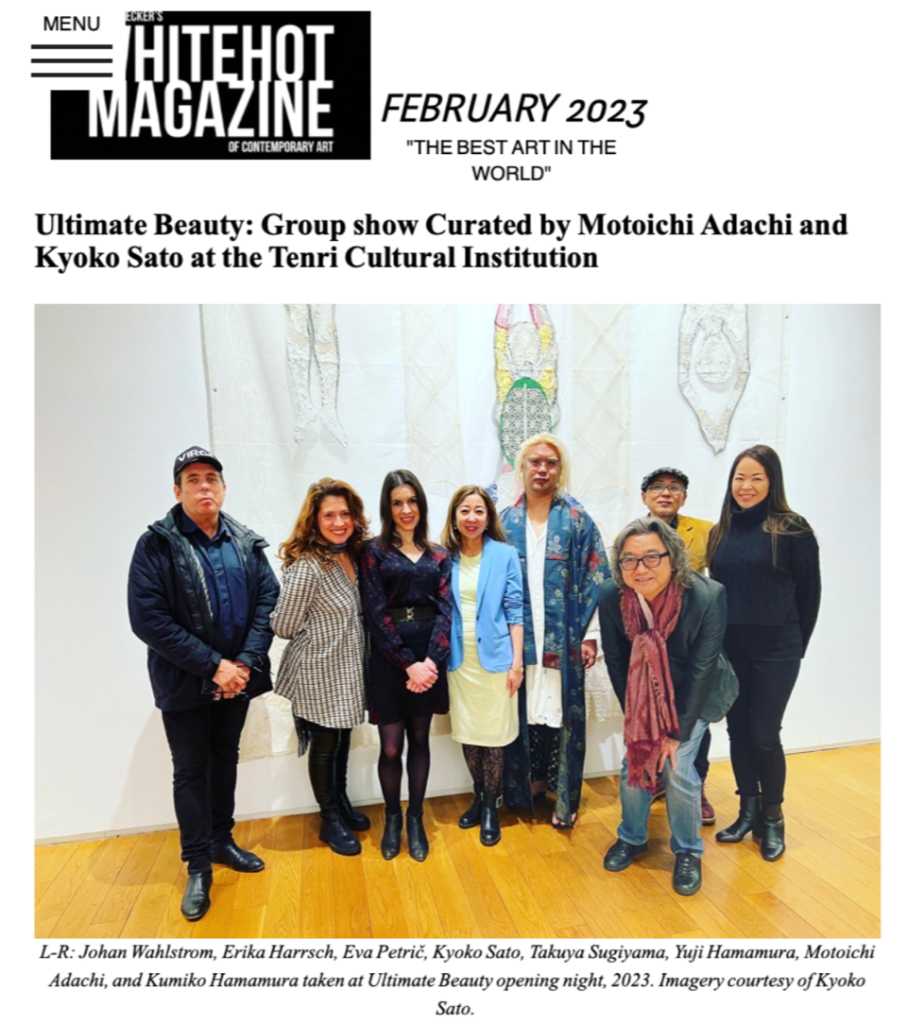 Art Incubation brings together artists who have been active in Japan, China, and the United States, regardless of their genre or background, and whose work is intriguing. They are integrated into the world's cutting-edge art scene, where they effectively interact and inspire each other alongside top artists based in New York who work internationally. For the 2024 winter Open Call, we plan to materialize the exhibitions as the "Japan, China, the US Contemporaries Series" in New York.

Leveraging Curator Kyoko Sato's extensive art network, cultivated over the past 20 years, we have established connections with museums, collectors, artists, and the art media in New York. This ensures that the projects she oversees receive promotion and publicity, which is then reflected in the actual exhibitions. Our approach is distinct from exhibitions that focus solely on artists from one country and instead deeply embeds itself in the New York art scene.

Additionally, we welcome artists based in New York, who are globally active, to participate in group shows. The top artists in New York City often excel in promoting themselves and, as such, can serve as bridges to introduce all participating artists to the international art community and their respective home countries.
Sato is a curator based in New York. She collaborated with the Asahi Shimbun, Japan, to realize the "Ancient Egyptian Queens and Goddesses: Treasures from The Metropolitan Museum of Art, New York" (2014, the Tokyo Metropolitan Art Museum and Kobe City Museum). Not only did she serve as a main curator, but founded the Asian Programming at WhiteBox, a New York art space known for its cutting-edge exhibitions, and served as its director from 2018 to 2021. With the support of the prestigious grant by the Ishibashi Foundation, Japan, and with special thanks to Pace Gallery and David Zwirner, she curated the historic exhibition entitled, "A Colossal Word: Japanese Artists and New York, 1950s-Present"(2018), presenting works of from masters such as Yayoi Kusama, Yoko Ono, Shigeko Kubota, Takashi Murakami, and Tomokazu Matsuyama. She also organized "Jizi: Journey of the Spirit" (2018) for WhiteBox curated by Thomas Rose and Dr. Chunchen Wang (Head of the Department of Curatorial Research of CAFA Art Museum at the Central Academy of Fine Arts, Beijing), Dr. Lyndel King (Director, Weisman Museum of Art (WAM), University of Minnesota), and Diane Mullin (Curator of Special Projects, WAM), with the panel discussion moderated by Dr. Alexandra Munroe (Senior Curator, the Guggenheim Museum, New York, Director of Curatorial Affairs, Guggenheim Abu Dhabi). She has been a consultant for the Gallery Tagboat, the largest online and physical gallery in Asia, the Crystal Park and Foundation, NY, and Vision Art Media, an art project in Times Square, NY.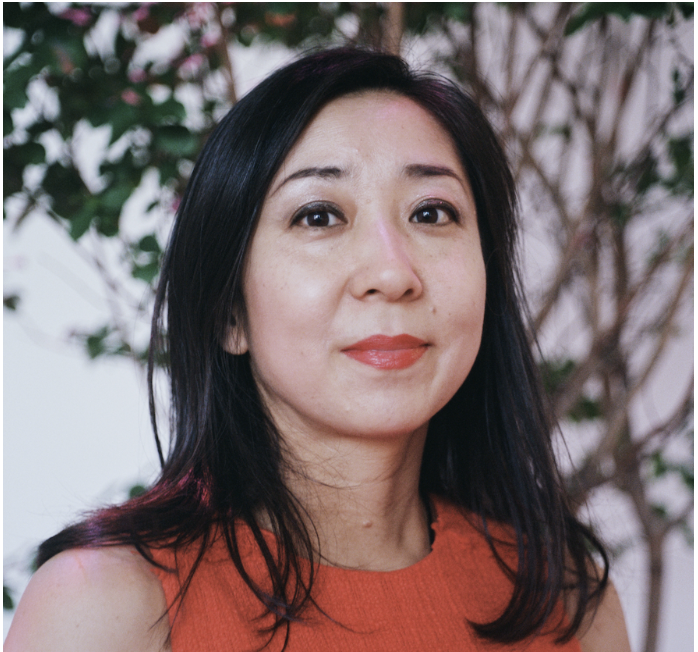 Adachi is a broadcast writer who has led the Japanese television industry. He has worked on mega hit TV shows such as "SMAPxSMAP", "Odoru! Sanma Goten!", "Doraemon". In 2008, he won the 35th International Emmy Award for "Takeshi Kitano presents Comaneci University Mathematics," a program he created, and walked the red carpet in New York with director Takeshi Kitano, who appeared in the program. Other awards include the 42nd Galaxy Award Grand Prize and the United Nations Peace Film Festival 2007 Special Award.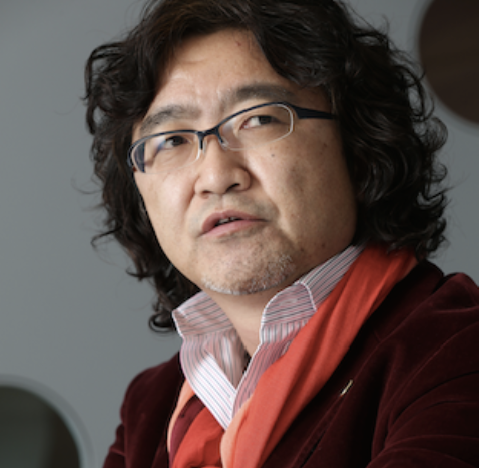 Replies often do not arrive on iCloud or Gmail, so if you do not receive a reply within 5 minutes after submitting the form, please email the secretariat!
newsletter@adachimotoichi.com
Calling all artists!
Motoichi Adachi and Kyoko Sato at Art Incubation Association, invite submissions for our juried exhibit.
Venue (planned)
GALLERY MAX NEW YORK
Our prime location, Gallery Max New York, located across from Prada and neighboring Uniqlo, places us at the epicenter of SoHo's rich artistic history, once a warehouse district that drew the world's finest artists, including luminaries like Yoko Ono, Shigeko Kubota, Nam June Paik, Joseph Beuys, and Dick Higgins, thanks to the Fluxus movement led by George Maciunas after World War II. SoHo witnessed pivotal moments in art history, with Leo Castelli and OK Harris leaving indelible marks through their galleries. Today, world-renowned curator Jeffrey Deitch, known for his collaborations with artists like Jeff Koons and Basquiat, maintains a significant presence in SoHo.

Submit your diverse artwork and become part of this unfolding artistic narrative exhibition in New York. Join us in celebrating SoHo's vibrant artistic heritage!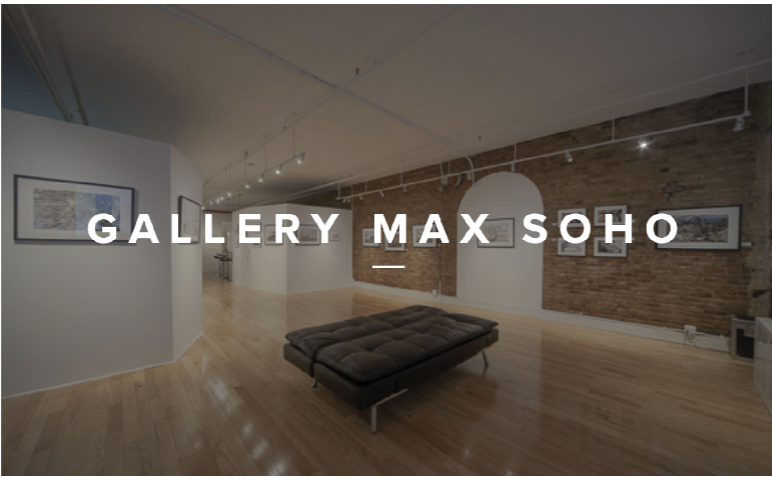 Judges
・Kyoko Sato: Curator based in New York
In New York, a city where the world's finest standards in every domain converge and compete, the challenge is not limited to art alone. To exhibit in New York City, you must imbue your work with your complete knowledge, heart, soul, and even life itself. I eagerly anticipate the opportunity to witness such remarkable creations.
・Dr. Les Joynes, Curator and Asian art specialist. Columbia University Research Scholar
"The 21st century is a dynamic time for arts today especially in Asia. Artists in Japan and China are now participating in global dialogues that are reshaping the way we perceive art. They are sharing new perspectives that reflect the unique cultures, heritages and aesthetics of the region."
・Kenji Tokumitsu: Representative of Tagboat
The global art scene is moving at an astonishing speed.
Within it, beyond the traditional framework of fine art, various creative endeavors like 2D & 3D CG design, illustrations, manga, anime, and games have been making their way into the world of art.
Intense battles that transcend industry boundaries are unfolding in the three major hubs of Japan, China, and the US, and we look forward to a new art revolution emerging from this.
・Jun Hanada: President of Ginza Hanada Bijutsu
We don't want stereotyped arts. I want to support artists who continue to seek the creation of new value. Suddenly, we will be in New York! There is no chance like this. We are waiting for those who seriously want to be active in the world art scene.
・Motoichi Adachi, Emmy Award-winning broadcast writer
I believe in 'authorship over artistry,' so I will be judging whether your character as an artist and your creative intentions have the potential to capture people's hearts and create a hit and a boom. I will be judging your work.
Our esteemed panel of judges will not only determine the winner of this competition but will also provide each participant with valuable feedback. They will inquire, "Is this the right style for my art?" and explore the question, "Am I doing something wrong if I'm not receiving the recognition I desire despite putting forth my utmost efforts?" This unique opportunity may well offer solutions to a range of challenges you may be facing in your artistic journey.
Awards
・Grand Prize: One winner will earn the opportunity to showcase their work in a prestigious exhibition in New York. The exhibition venue will be held at MAX Gallery.
・We are planning to use MAX Gallery, but it may be changed to Ideal Glass Studio, Tenri Gallery, etc. In any case, we guarantee an exhibition in a prime location and in the best environment.
MAX Gallery
Ideal Glass Studio
Tenri Gallery
https://www.facebook.com/TenriGallery/
The exhibition is scheduled to take place from January to February 2024, with specific dates to be coordinated with the award winners' schedules. The exhibition duration is set for one week.
・We are dedicated to promoting your value within the vibrant New York art community by featuring your work alongside popular New York artists in a group exhibition.
・Your artwork will be displayed on a wall measuring 13-22 feet (4-7 meters), depending on the gallery selected for the exhibition. We welcome artworks of any size, and you have the freedom to arrange your own exhibition space.
・Live painting and other performances are also welcome.
・Participation in the exhibition is offered to you free of charge. However, please be aware that you will be responsible for covering the costs associated with transporting your artwork, as well as your own travel and accommodation expenses. Many artists opt to transport their artworks in their own suitcases when traveling to New York.
・While it is possible to send your artwork without attending the exhibition in person, we strongly recommend your physical presence at the event to help New York's art community become acquainted with you as an artist. In the event that you do not speak English, you may choose to secure a translator at your own expense.
・As a gesture of hospitality, we will gladly invite you to parties and art tours, covering the associated expenses. These tours might include visits to esteemed New York institutions such as the Metropolitan Museum of Art, the Museum of Modern Art in New York, and some of the world's most cutting-edge galleries.
・We may also conduct in-depth interviews with the award winners regarding their artistic activities following the award ceremony.
・Excellence Award Winners: Participation in the New York Exhibition
Exhibit at the above NY exhibition or other NY exhibitions for a fee.
Additionally, Excellence Award winners will have the opportunity to exhibit their work in the above-mentioned New York exhibition or other New York exhibitions for a fee.
・Honorable Mention Award Winners will receive ongoing guidance and support from Kyoko Sato and Motoichi Adachi through the Art Incubation Salon. This will include access to various resources, information, and opportunities to help you succeed as an artist.
Individualized Advice: You will also receive personalized advice tailored to your artistic journey to help you achieve your goals and thrive in your artistic career.
To participate in the public exhibition, please follow these guidelines
Eligibility:
Only original works will be accepted.
Submission Deadline:
Deadline for submissions: October 30, 2023.
Announcement of results: Mid-November.
Copyright:
The copyright of the submitted works belongs to the exhibiting artists.
Image Submission Requirements:
Image specifications: 2000px on its longest side, 72dpi, JPG format, file size between 1-2 megabytes. You can use Adobe's free image resize tool for making the adjustments:
https://www.adobe.com/express/feature/image/resize
File Naming Convention:
Title your image as follows: Artist name_Title_Year_Medium_Size (Inch and cm)
Artwork Description:
All genres of artwork are welcome, and there are no age or career restrictions.
Works that have been previously exhibited in other public exhibitions, group exhibitions, solo exhibitions, publications, online environments, etc., are also eligible for participation.
Include a description of your work, providing insights into what you put into it, your artistic philosophy, enthusiasm, or any relevant information. You may leave this section blank if you choose.
・There is a participation fee for public exhibitions.
1 item 5,000yen(Tax not included)
For each item after the second one 3,000yen(Tax not included)up to 10 items
Replies often do not arrive on iCloud or Gmail, so if you do not receive a reply within 5 minutes after submitting the form, please email the secretariat!
newsletter@adachimotoichi.com
Now, let's take on the challenge together from NY to the world!