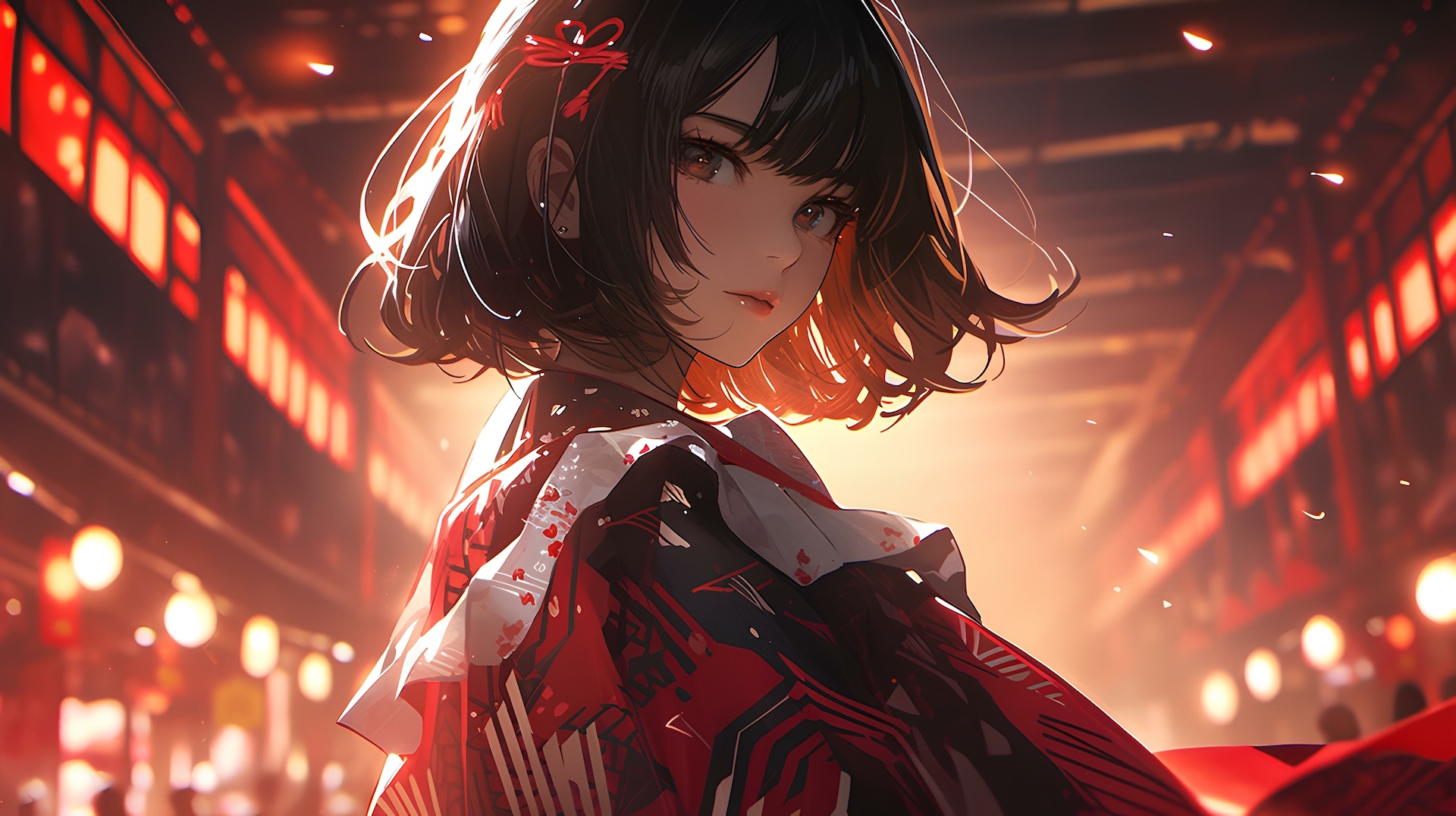 ---
Traveling exhibition and sales project in New York, Shanghai, and Tokyo
---
Japan Anime Future
Exhibit your unique characters for the future of "Japan Anime" that will take the world by storm.
Cute, beautiful, brilliant, cool, handsome, strong, cool, mysterious
Eerie, wicked, scary, mysterious, funny—
please be creative and create your own uniquecharacter!
(Organized by Art Incubation Association of Japan)
overview

---
→Works are limited to characters. People, animals, AI, robots, imaginary beings – anything is fine, but only characters. (This is an illustration and art work. This is not an animation video exhibition.)
→I look forward to various wonderful ideas for scenes, backgrounds, settings, etc.
→The number of characters is not limited to one. Group images of multiple bodies are also OK.
→Character-only paintings. That is, landscape paintings and abstract paintings are not permitted.
---
Please submit your high-resolution image (300dpi or higher).
The artwork will be available forsale on art platforms in the U.S., China, and Japan, produced as Giclee prints. Additionally,
NFTs will be offered for sale, and novelty goods related to the artworks will be available.
Exhibitions and sales events are planned at galleries in New York, Shanghai, and Tokyo.
Pricing will be determined through consultation with the artist. An operating expense of 50%
of the sales contract amount will be retained.
---
Submitted works will be judged by a panel of distinguished experts from the art, animation,
and game industries in a contest format.
Exceptional entries may be adapted for use in animations or games.
The Grand Prize, awarded every three months, entails a cash prize of 30,000 yen,
determined by a combination of jury points and site sales points.
One Grand Prize winner will be chosen per quarter, earning the opportunity for an exhibition at galleries in New York,Shanghai, and Tokyo.

Other prizewinners will have their works exhibited in New York, Shanghai, and Tokyo with an
associated fee.
The organizer will manage the printing, framing, transportation, and exhibition logistics without imposing any financial burden on exhibitors.

Participation and screening fees are set at 10,000 yen per work initially, decreasing to 5,000yen per work for subsequent submissions after the second entry.
---
By participating, you secure the perpetual right to be featured on art sales websites in the
U.S., China, and Japan, as well as the chance to partake in exhibitions and sales events in
New York, Shanghai, and Tokyo.
Don't miss out on this enduring opportunity!
Submissions can be either published or unpublished but must unquestionably be your own
original creation.
The artist retains full rights to the submitted work.
Please refrain from incorporating cruel weapons, combat scenes, or explicit sexual content in your submissions.
Additionally, be aware that the exhibition of your work may be subject to the regulations of
the country where it is displayed.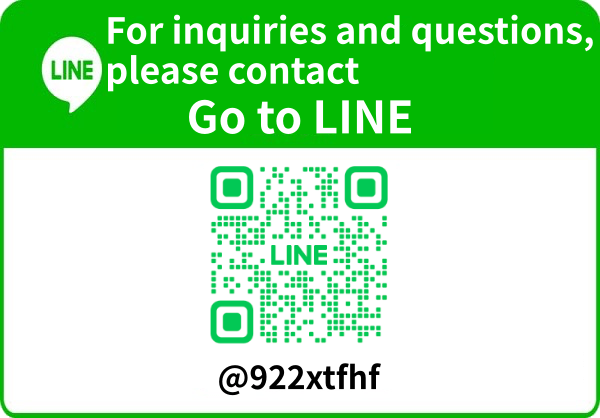 Please add and press the talk button, then fill in your application information
If you would like to use a service other than LINE, please click here. newsletter@adachimotoichi.com
Concept
The emergence of endearing figures featuring large eyes and petite noses, a departure from
the "straight eyes and hooked noses" prevalent in depictions of beautiful women during the
Heian period, originated in contemporary Japanese anime and manga. This unique
expression has evolved into an art form, garnering an immense global fan base and
influencing a multitude of artists. With its far-reaching impact, it is poised to become a
globally significant movement in art history, akin to the cultural shifts led by the ancient
Greeks and Romans or the Italian Renaissance.
The origins of Japanese cartoons can be traced back to the 12th and 13th centuries, notably
with the creation of "Chōjū-giga," which depicted lively anthropomorphic rabbits, frogs, and
monkeys. In the Edo period, the influential artist Katsushika Hokusai played a pivotal role in
this artistic evolution with his "Hokusai manga," a 19th-century bestseller in Japan that
humorously portrayed both people and creatures.
Interestingly, Hokusai's and his contemporaries artwork, known as ukiyoe, took on an
unexpected role. Used as wrapping paper for Japanese ceramics, these pieces were
discovered serendipitously when the boxes were opened, revealing the unwrapped items
within. This chance discovery introduced Westerners to the beauty of ukiyoe as they served
as buffers for Japanese ceramics exported to Europe. The captivating characters depicted in
these expressions became a central element of the pop culture and entertainment of that
era.
Depictions of people in entertainment continue to hold enduring cultural significance. The
anime character expressions rooted in contemporary Japanese manga represent an art form
that has evolved over many years of history.
This exhibition seeks to bring together works that portray artistic characters deeply
influenced by modern Japanese entertainment expressions. Beyond a cutting-edge
perspective, the focus is on a futuristic outlook. These images depict characters poised to
captivate the hearts and minds of people for many years to come.
Through this project, our goal is to inspire artists to delve into the limitless possibilities of
future expression and prompt viewers to envision a future adorned with vibrant and joyful
characters.
—Kyoko Sato, Curator, New York

(Works should avoid brutal weapons, combat, and direct sexual content.)
She is a curator based in New York and a leading authority on introducing Japanese culture.
In collaboration with the Asahi Shimbun, she realized the exhibition "Ancient Egyptian
Queens and Goddess: Treasures from The Metropolitan Museum of Art" (2014, Tokyo
Metropolitan Art Museum and Kobe City Museum).
In 2016, she curated Miwa Komatsu's first exhibition in New York.
Founded the Asian programming at White Box, an art space in New York known for its avantgarde
exhibitions, and served as its director from 2018 to 2021. Sato curated "Hiroko
Koshino: A Touch of Bauhaus" and an historical exhibition "A Colossal Word: Japanese
Artists and New York, 1950s – Present" which exhibited 55 Japanese artists including Yayoi
Kusama, Yoko Ono, Shigeko Kubota, Hiroshi Senju, Takashi Murakami, Hiroshi Sugimoto,
Tomokazu Matsuyama, Oscar Oiwa, and Miwa Komatsu (2018).
Her anime culture presentations include "Shichiro Kobayashi: A Drama of Light and Shadow"
(2022) and "Japan's Anime Sweeping the World" (2023, both held at The Nippon Club, NY).
She serves as an editor-in-chief for Japan Contemporaries magazine.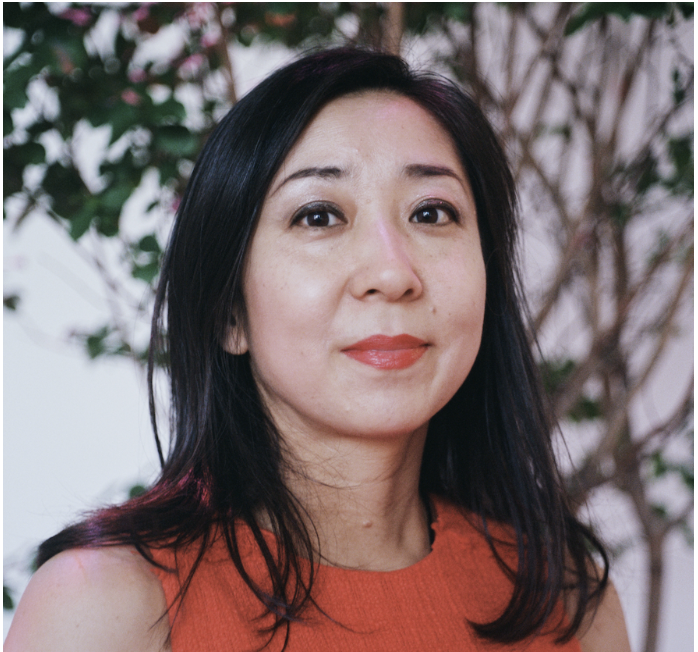 Motoichi Adachi is a prominent broadcast writer who has significantly shaped the landscape of Japanese television. He has contributed to the success of numerous national hit programs, including "Downtown's Gaki no Tsukai," "Miracle Experience! Unbelievable,"
"Odoru! Sanma Goten," "Gurunai," "Doraemon," "SMAPxSMAP," and "Laugh It Up."
In 2008, Adachi achieved international acclaim by winning the 35th International Emmy
Award for "Takeshi's Comaneci University Mathematics Department," a program for which he also served as the director. Notably, he walked the red carpet in New York alongside director Takeshi Kitano, who appeared in the program.
Adachi's achievements extend beyond television, as he has secured accolades such as the 42nd Galaxy Award Grand Prize and the United Nations Peace Film Festival 2007 Special Award.
Beyond his contributions to television, Adachi is the publisher of "Japan Contemporaries," an art magazine dedicated to introducing Japanese contemporary art to New York. He has successfully organized several art exhibitions in New York, including "Ultimate Beauty" (January 2023), "Bitter Sweet," "Stepping Into A World," and "Japan
Contemporaries" (August 2023).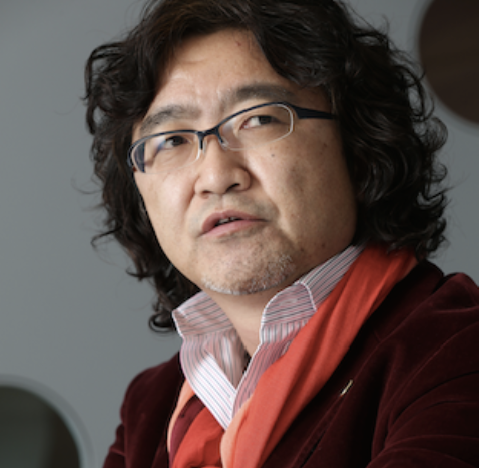 Sadahiro Terai holds the position of President at Just Pro, an entertainment and animation production company, as well as a voice actor production firm. During his college years, he crossed paths with the singer TSUNKU♂ and played a pivotal role in supporting the success of the band "Sharan Q."
Terai's involvement extended to the launch of "Hello Project (Morning Musume.)," where he supported TSUNKU♂ in the production of the group from its early stages. In 2017, he contributed to the production of the immensely successful anime "Kemono Friends," which emerged as a standout hit that year.
His diverse portfolio of work revolves around the theme of "People x Contents," showcasing his involvement in various productions. In 2022, Terai continued his successful career by working on the hit anime "Chiikawa."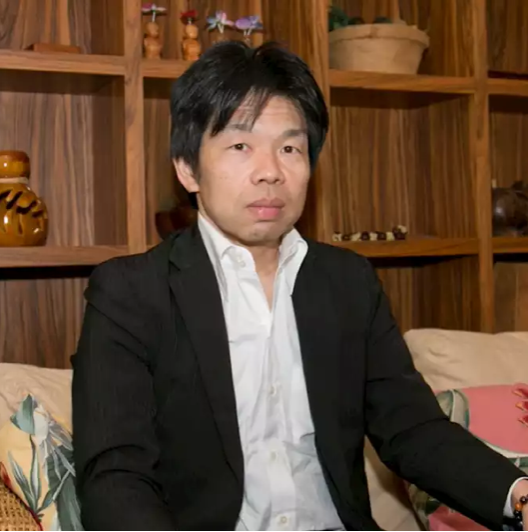 Masafumi Fukui serves as the CEO of the animation production company "Kachidoki Studio."
With a background in producing live-action theatrical films, character works, and DVD originals, he initially worked at Imagica and Imagica Entertainment, contributing significantly to TV animation and animated films.
Fukui later ascended to the role of CEO at Wedge Holdings, a company listed on Jasdaq.
Drawing on his extensive know-how and experience in the video and animation industry, he has been actively engaged in numerous projects within the content industry.
Among his notable works are "Ganbare! Oden-kun," "Unko-san," "Neko no Dayan," "Panda no Tappu Tappu," and many more. Embracing the belief that "the group that can create content from scratch will be the winner in the future," Fukui focuses on developing original works.
His current endeavors involve securing original rights across various mediums,
including movies, animation, characters, stage productions, music, comics, games, and more. Additionally, he actively participates in discovering and nurturing young talent.
In recognition of his contributions, Fukui received the Special Jury Prize at the 18th Japan Film Critics Awards in 2009.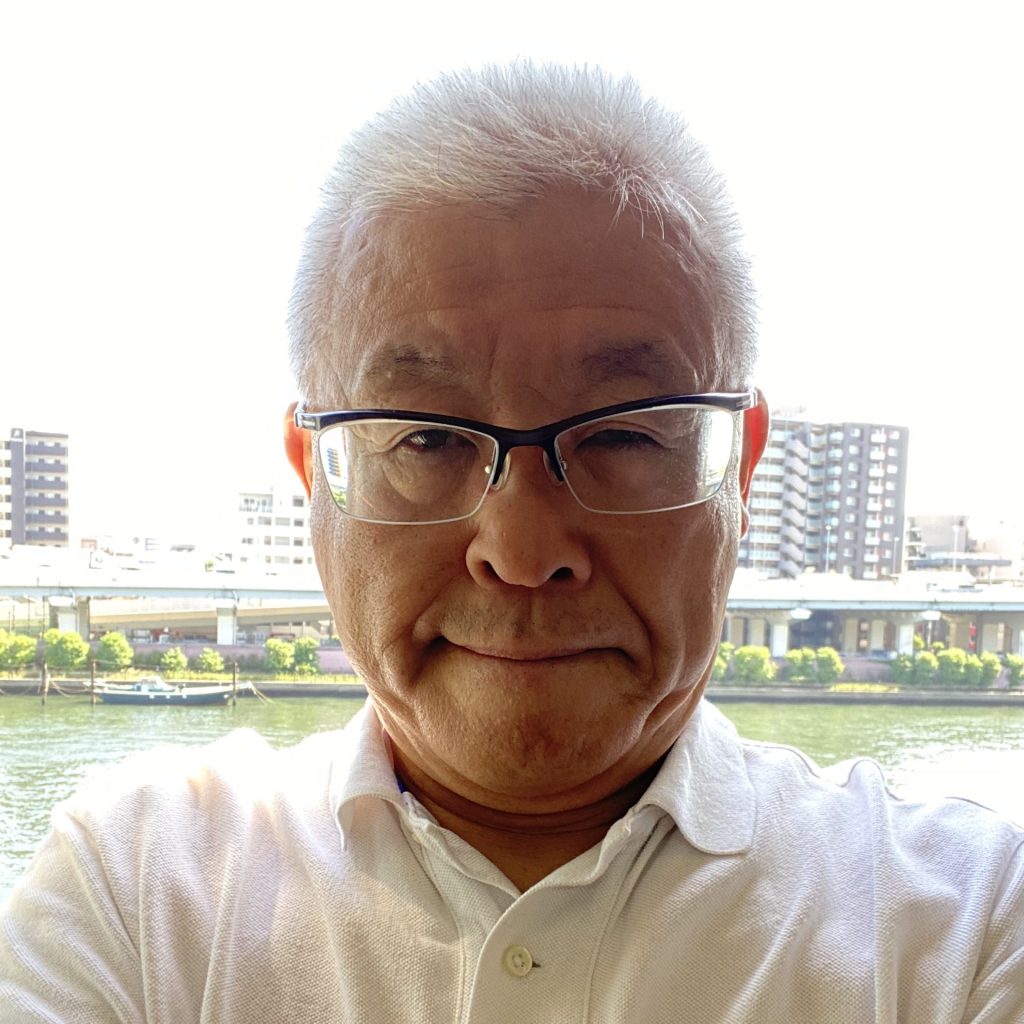 Kenji Tokumitsu is at the helm as the CEO of TAGBOAT, a major online retailer of
contemporary art in Asia. His mission revolves around expanding the contemporary art market in Japan by creating accessible avenues for the general public to engage with andpurchase art.
Tokumitsu places a particular emphasis on fostering an environment where young artists canthrive professionally. He actively seeks out and discovers next-generation artists withexceptional talent but limited opportunities to showcase their work. His driving ambition is to
"increase the number of artists who can make a living by increasing the number of people who understand artists" and to bring about a transformation in the art market environment in Japan.
In addition to his role at TAGBOAT, Tokumitsu has authored publications such as "Art as Education Art as Investment" (Crossmedia Publishing) and "Starting from Zero Knowledge: A Textbook for Investing in Contemporary Art" (East Press).
He has made notable media appearances on programs such as "How much can you pay for this artwork? How much can you pay for this work? Art Geisha Auction" (NTV), "Only number one person knows" (TBS), "Kinki Kids' Bunboom Bunboom Museum" (Fuji Television), and "5 o'clock! Contemporary Art: What would you like to tell us?" (TOKYO MX).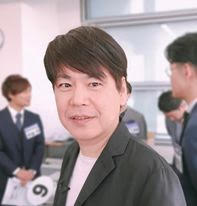 Shun is a remarkably versatile individual whose diverse pursuits reflect her commitment to various aspects of the art and cultural landscape. As the driving force behind "Shun Art Gallery Tokyo" and "Shun Art Gallery Shanghai," her motto is clear: "introducing Asian contemporary art to the world." In Shanghai, she took the initiative to establish the "AAEF MUSEUM," a private art museum, and concurrently manages the Asian Art Education Foundation.
Educationally accomplished, Shun holds a Ph.D. in Economics from the prestigious University of Tokyo. Simultaneously, she pursued a master's degree in fashion at Bunka Fashion College, showcasing a unique blend of expertise in economics and fashion.
Her academic pursuits also led her to Esmod Paris, further enriching her knowledge and perspective.
Shun's influence extends across multiple domains, showcasing her talents as a designer, contemporary artist, gallery owner, and writer. Her ongoing column, titled "Eyes on Asia," has been a consistent feature for 66 terms in the "People's Daily Overseas Edition Japan Monthly" magazine.
Noteworthy as a linguistic bridge, Shun has translated significant works into Chinese, including Lee Ufan's "The Art of Margins" (Huacheng Press, 2021, 2nd printing) and the novel "Crescent Moon" (Amazon, 2021). Her dedication to diverse artistic and cultural endeavors underscores her role as a dynamic contributor to the global appreciation of Asiancontemporary art.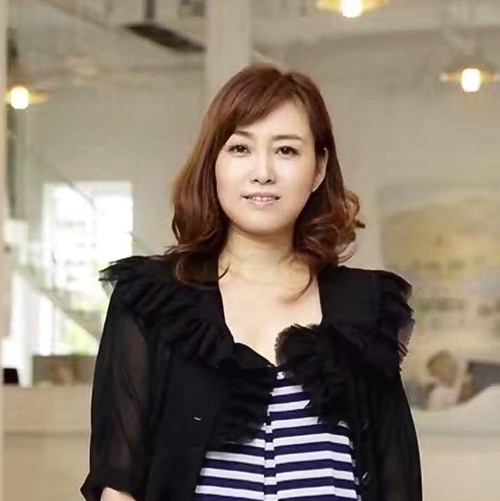 Exhibition venue
NY(2024/1〜
1 week, scheduled)
「THE NIPPON CLUB」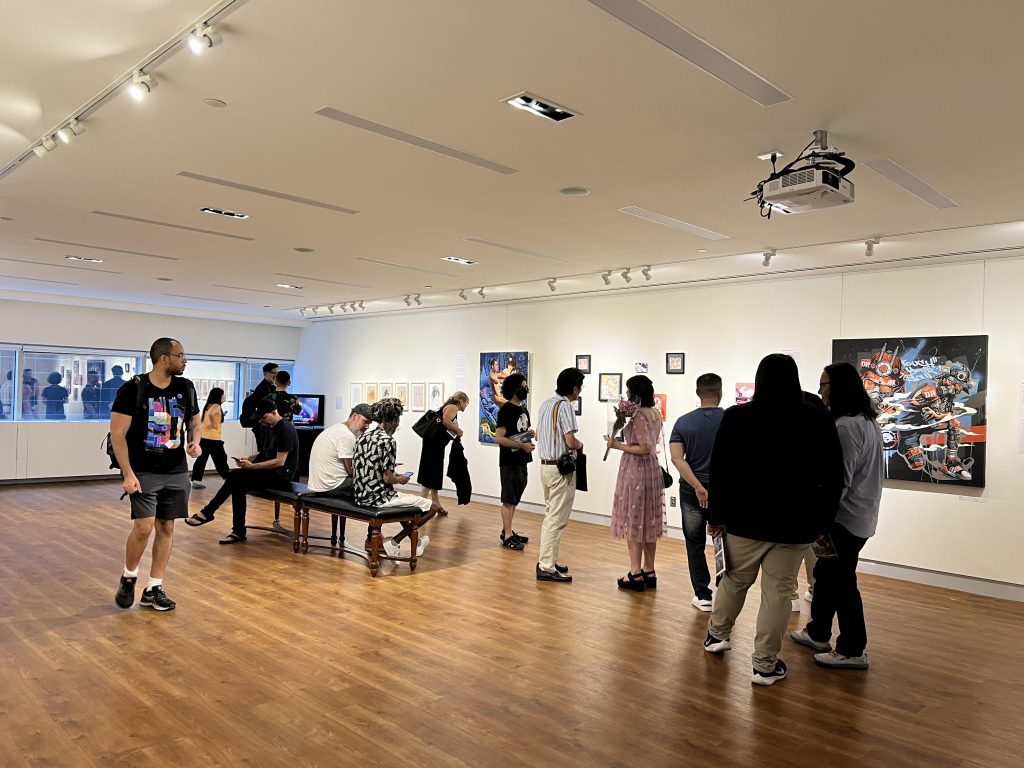 The world art market is 7 trillion yen, and a whopping 38% of it is traded in New York (only 4% is traded in Japan). If you are active as an artist, let's compete in New York, the center of the art world!
"THE NIPPON CLUB" is a social club with a history of 120 years in America. Its members include the Japanese ambassador to the United States and the CEOs of Japanese companies in the United States, and it is attracting attention from all over the United States as a place for transmitting Japanese culture.
Recently, Kyoko Sato has held exhibitions such as Shichiro Kobayashi: Drama of Light and Darkness'' (2022) andJapanese Anime Sweeping the World" (2023), both of which were curated by Kyoko Sato. It has a track record of introducing contemporary art, and has become a gallery visited by many anime fans.
上海(2024/2〜
1 week, scheduled)
「Shun Art Gallery」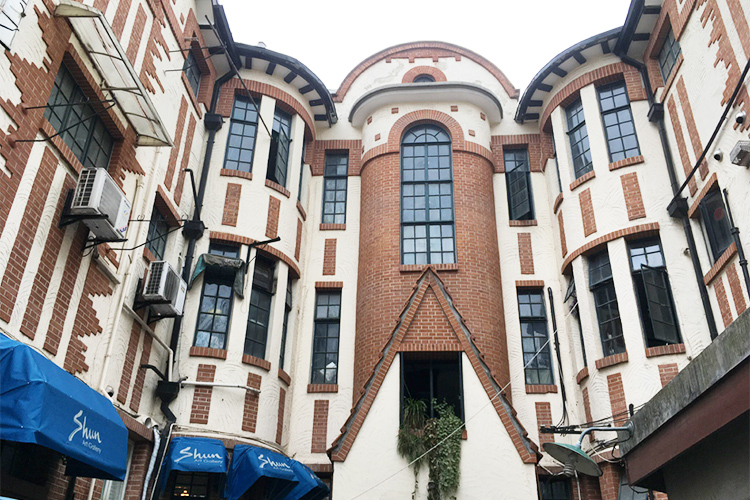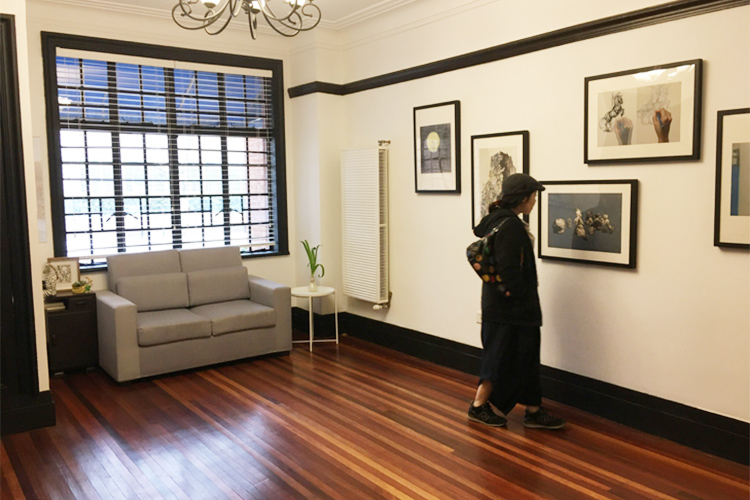 The world art trade amount is 47% in the US, 26% in China, 16% in the UK, 6% in France, 2% in Switzerland, and 1% in Japan. After all, China is an art-advanced country that cannot be overlooked.
The French Concession flourishes as the center of contemporary art in Shanghai, with the Shanghai Art Museum and numerous galleries, as well as art events and festivals. In this place, which has always been at the cutting edge of cross-cultural exchange, an exhibition that looks at the present and future of Japanese anime has an important meaning.
東京(2024/3〜
1 week, scheduled)
「東京 未定」
coming soon
The last [NY Art Exhibition] was a great success! If you'd like, please take a look at the success!
https://adachimotoichi.com/bittersweet/
https://adachimotoichi.com/stepping/
https://adachimotoichi.com/contemporary/
Now it's you!
People involved in New York art flocked in droves, were interviewed by the media, interacted with artists active around the world, pitched to galleries in New York, were featured in art magazines, and were showered with cutting-edge art. Your art will take off to the next stage…
That can happen to you!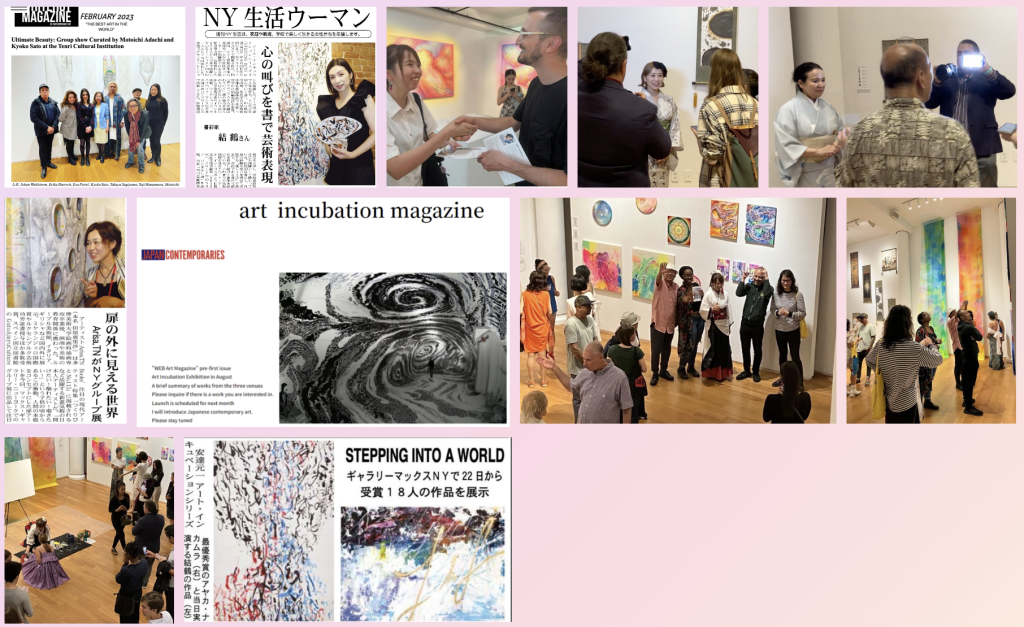 Now, let's take on the challenge together from NY to the world!That can happen to you!
よかったら御覧下さい
【NYへ挑戦するあなたへ】
その他、アートインキュベーション協会では、様々なアート支援活動をしています

NYアートマガジン創刊

世界のアート中心「NYアート関係者」が、読むのみならず、あなたの作品へのフィードバックもくれる、夢のアートマガジンを創刊しました!

https://www.japancontemporaries.com

世界の中心にあなたのアートを撃ち込むチャンスですよ!

作品を掲載したいアーティストはコチラ!

【NY個展】

NYマンハッタン一流ギャラリーで、NYアート関係者に注目されて、マスコミの取材を受けて、【個展】を開催したいアーティスト!

ちょっと厳しい選考はありますし、それなりの経費はかかってしまいますが、その夢を実現したいと思います!御連絡ください!

新時代アート販売「もうすぐアートが産まれるよ」スタート!

もちろん参加無料です、アーティストであるあなたにはメリットしかないですよ!

数多のテレビ番組&芸能人をヒットさせてきた安達元一ならアートはこう売ります!実験に参加して下さい!

興味のある人はメールください!

アートインキュベーションサロン

アーティストがアート愛について語り、創作について情報交換などもするサロンです

安達元一&佐藤恭子が、あなたのアート相談に乗ったりもします〜

https://www.facebook.com/groups/1850040938685751

よかったら入っておいてください〜!

日々、情報発信していますので、フォローしておいてください

アートインキュベーション

https://www.instagram.com/art.incubation/
改めて感じたことは出品するだけでは駄目だという事です。
Ryoichi
作品と自己のアピール等、もっと自分で売り込みをしないと、先に進めないことを学べました。
安達様のLINEには弾丸に例えられていましたが、自分としては宇宙船ロケットが発射した感覚です。まだ大気圏にも届いていない感覚ですが、発射したのでもう引き返せません。あとは目的地までどうコントロールするかは自分次第ですね。
自分に足りていない作品力・アピール力・資金力・関係力・・・等どう克服するか、どう補えるか、とっても大変ですが、大好きなアートへの気持ちを燃料に変え目的地に辿り着ける様に頑張ります。
改めて皆様・関係各所の方々本当にお疲れさまでした。また尽力頂き大変感謝しております。また次回、機会があれば是非宜しくお願い致します。
お陰さまで、無事帰国することができました。
山岸玄武
初めての海外旅行がいきなりニューヨークとあって、不安でいっぱいでしたが、皆様のご助力をいただきまして、私の人生において忘れられないニューヨーク滞在となりました。この場を借りまして厚く御礼申し上げます。
目の玉が飛び出るような渡航滞在費用に躊躇もありましたが、今は決心してよかったと思っています。
費用に見合う、いやそれ以上の収穫があったと思います。
皆様におかれましても、このニューヨークの展覧会がプラスになることを願ってやみません。
今、新幹線の車窓から眺める何気ない景色が、気のせいか輝いて見えます。
今回の公募展ではNYでの展示だけでなく、それ以外の面でも沢山のギフトをいただきました。
・1人でNYへ行く決意と覚悟をしたこと
・日常業務を送りつつNY行きのための準備を行い、決行したこと
・資金調達のために「自分クラファン」を立ち上げ、目標額を遥かに超えた多くのご支援をいただいたこと
・多くの学びとともに、メンタル面&物理面の両方で自分を大きく超えられたこと
・NYで様々な体験とご縁をいただいたこと
いずれも私ひとりでは実現しえなかったことで、今回の機会をいただけたことを心から感謝しています。
本当にありがとうございました。


今回初めて自分自身が海外進出することにより自分を【開放】することが出来ました。過去に二度ほど海外出展がありましたが、コロナや金銭的な問題で作品のみの進出でした。
やはり自分自身がいくことにより様々な経験をしました。
初めての海外に足を踏み出すところから始まり、最初は戸惑いや不安もありましたがそれは目に見えない先入観であり、一人でNY散策する際に、【開放】されたと実感したことがありました。
NYで初めてのライブペイント、初めてのタイムズスクエアでストリートパフォーマンス、初めての友達が出来る、初めての友達とご飯を食べに行く、などなど世界が広がった感じがしました。
街や風景や人、ちょっとした仕草まで自分にとっては財産であり、自分の制作や活動に取り入れたいと今は高める気持ちしかありません。
どうしようの前に、どうにかする。
やられる前に、やる。自分が巻き起こす。あなたもその【一歩】を踏み出しませんか?
私は1週間という短いNY滞在でしたが、多くのエネルギーに触れ、新しい気づきがありました。
現地でつながったギャラリーにアポどりし、その日のうちに訪問したりもしました。
そのギャラリーは、今後引き続き連絡を取っていただけることになりました。
何が次に待っているかはわかりませんが、チャンスにつながる小さなきっかけを、自分の足でつかめたことは、とても楽しい経験でした。
もっと英語が話せたら…というのは常に思いましたが、これも自身の課題とします。
NYに行くことを決めた際、多くの周りの方々の協力があり、人が人を繋いでくれたことにとても感謝しています。
今後の活動によって、その恩返しもできたらと思っています。「これから」です。
---
Copyright (C) 2023 Japan Anime Future All Rights Reserved.