art incubation magazine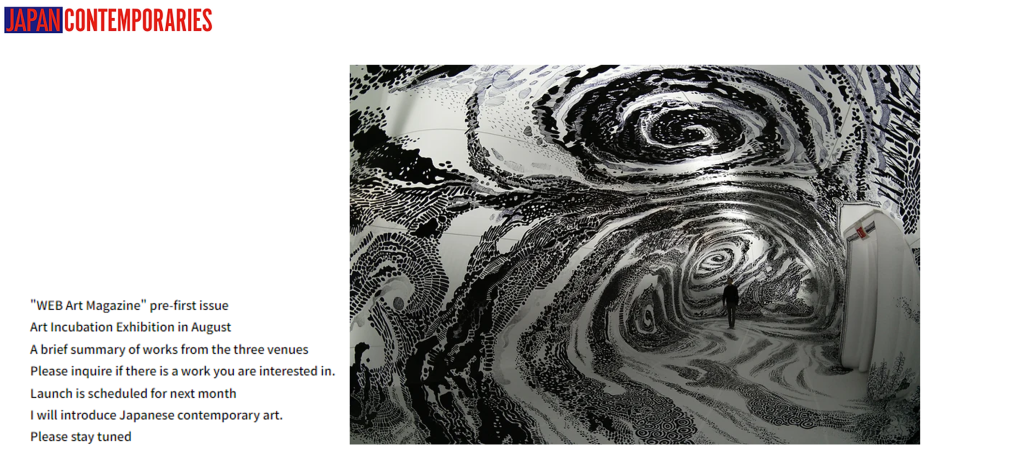 1
Sugako Hamazaki
Amapola, 2022
Copper leaf, gold leaf, silver leaf, brass leaf
96×85 cm
$8,500
2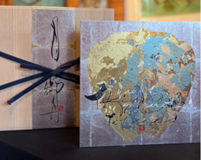 Sugako Hamazaki
Moon Ship, 2023
Silver leaf, gold leaf, brass leaf
Paulownia tomentosa, silver leaf (box)
33x33x1.9 in. | 84x84x5 cm
$2,100
3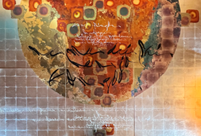 Sugako Hamazaki
Reincarnation, 2023
Brass leaf, silver leaf, gold leaf
66.1×99.2 in. | 168×252 cm
$25,000
4

Tomo
Annual Tree Ring, 2023
Sumi-ink, coffee on Mulberry paper
72.8×17.7 in. | 185×45 cm
$1,500
5

Tomo
Moon, 2023
Sumi-ink, coffee on mulberry paper
70.8×21.6 in. | 180×55 cm
$1,700
6

Tomo
Iroha Song, 2023
Sumi-ink, coffee on mulberry paper
72.8×16.5 in. | 185×42 cm
$1,500
7

Tomo
Beam of Light, 2023
Sumi-ink, coffee on mulberry paper
70.8×21.5 in. | 180×55 cm
$1,500
8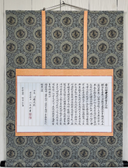 Tomo
Heart Sutra, 2023
Sumi-ink on mulberry paper
28.7×21.6 in. | 73×55 cm
$1,000
9

Tomo
Dragon, 2023
Sumi-ink, coffee on screen
35.4×33 in. | 90×84 cm
$2,000
10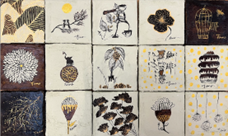 Tomo
Small Works, 2023
Plaster, sumi-ink, coffee
3.9×3.9 in. | 10×10 cm
$100 each
11

Tomo
Fans, 2023
Sumi-ink on paper
$50 each
12

Yoko Morishita
Liberation, 2023
Acrylic on canvas
45.9×31.6 in. | 116.7×80.3 cm
$2,500
13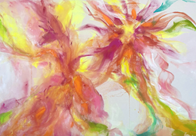 Yoko Morishita
Freedom, 2023
Acrylic on canvas
31.6×45.9 in. | 80.3×116.7 cm
$2,000
14

Yoko Morishita
Link and Lay Over: Love
Acrylic, cotton
196.8×36.2 in. | 500×92 cm
$3,000
15

Yoko Morishita
Link and Lay Over: Sea, 2023
Print on organza
196.8×36.2 in. | 500×92 cm
$600
16
Yoko Morishita
Link and Lay Over: Sea, 2023
Acrylic, cotton
196.8×36.2 in. | 500×92 cm
$3,000
17

Yoko Morishita
Link and Lay Over: Sea, 2023
Print on organza
196.8×36.2 in. | 500×92 cm
$600
18

Yoko Morishita
Look, 2023
Acrylic, ink on canvas
Dia. 11.8 in. | 30 cm
$1,200
19

Yoko Morishita
Look, 2023
Acrylic, ink on canvas
Dia. 11.8 in. | 30 cm
$1,200
20

Yoko Morishita
Joy, 2023
Acrylic on canvas
31.4×31.4 in. | 80×80 cm
$2,000 each, $3,000 set
21

Yoko Morishita
Joy, 2023
Acrylic on canvas
31.4×31.4 in. | 80×80 cm
$2,000 each, $3,000 set
22

Koyuki Sakamoto
Blooming, 2023
Acrylic resin, royal icing (egg white and sugar)
11.8×7.8x 0.5 in. | 30x20x1.5 cm
$500 ($1,100 set)
23

Koyuki Sakamoto
Blooming, 2023
Acrylic resin, royal icing (egg white and sugar)
11.8×7.8x 0.5 in. | 30x20x1.5 cm
$500 ($1,100 set)
24

Koyuki Sakamoto
Blooming, 2023
Acrylic resin, royal icing (egg white and sugar)
11.8×7.8x 0.5 in. | 30x20x1.5 cm
$500 ($1,100 set)
25

Koyuki Sakamoto
Moonlight, 2023
Acrylic resin, royal icing (egg white and sugar)
16.1×16.1 in. | 41×41 cm
$888
26

Koyuki Sakamoto
Sunlight, 2023
Acrylic resin, royal icing (egg white and sugar)
16.1×16.1 in. | 41×41 cm
$888
27

Koyuki Sakamoto
Sparkle, 2023
Acrylic resin, royal icing (egg white and sugar)
Dia. 11.8 in. | 30 cm
$345
28

Koyuki Sakamoto
Sparkle, 2023
Acrylic resin, royal icing (egg white and sugar)
Dia. 11.8 in. | 30 cm
$345
29

Koyuki Sakamoto
Into the Seasons: Spring, 2023
Acrylic resin, royal icing (egg white and sugar)
20.8×17.9 in. | 53cmx45.5 cm
$2,500
30

Koyuki Sakamoto
Into the Seasons: Summer, 2023
Acrylic resin, royal icing (egg white and sugar)
20.8×17.9 in. | 53cmx45.5 cm
$2,500
31

Koyuki Sakamoto
Into the Seasons: Fall, 2023
Acrylic resin, royal icing (egg white and sugar)
20.8×17.9 in. | 53cmx45.5 cm
$2,500
32

Koyuki Sakamoto
Into the Seasons, 2023
Acrylic resin, royal icing (egg white and sugar)
20.8×17.9 in. | 53cmx45.5 cm
$2,500
33

Koyuki Sakamoto
Sugar Lucky Cat, 2022
Ceramic, sugar, acrylic
3.9×2.7×2.3 in. | 10x7x6 cm
$250 each
34

Koyuki Sakamoto
WAGASHI, 2022
Acrylic,resin, royal icing (egg white and sugar)
5.7×5.7 in. | 14.5×14.5 cm
$276
35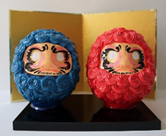 Koyuki Sakamoto
Mr. Rose, 2023
Acrylic resin, royal icing (egg white and sugar)
4.3×3.5×2.3 in. | 11x9x6 cm
$330 each
36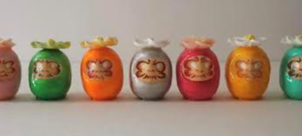 Koyuki Sakamoto
Flower DARUMA, 2023
Acrylic resin, royal icing (egg white and sugar)
2.3×1.5×1.5 in. | 6x4x4 cm
$90
37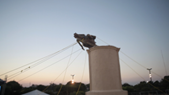 Alejanrdo De La Guerra
La Caída (The Downfall), 2014
Social sculpture, performance, video 1'33"
38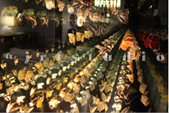 Joseph Fraia
Fractal Reality, 2018
Photography on canvas
39

Loy Luo
Abstract Theater Series, 2023
Oil on canvas
14×11 in. | 35.5×27.9 cm
$1688
40

Loy Luo
Abstract Theater Series, 2023
Oil on canvas
14×11 in. | 35.5×27.9 cm
$1688
41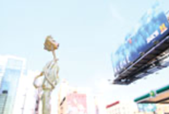 Max Fujishima
We Are Not Alone, October 2011
Archival digital print
16.5×20.5 in. | 41.9×52 cm
$350 framed
42

Ola Rondiak
Decisions, 2020
19.6×15.7 in. | 49.7×39.8 cm
$2,500
43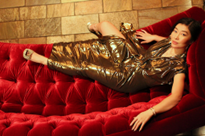 Joseph Fraia
Xiaoting – China, 2019
Photography on glossy paper
24×36 in.
$500
44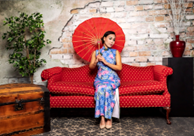 Joseph Fraia
Cindy – Vietnam, 2022
Photography on glossy paper
24×36 in.
$500
45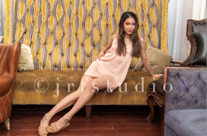 Joseph Fraia
Katie – South Korea, 2021
Photography on glossy paper
24×36 in.
$500
46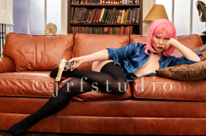 Joseph Fraia
Erina – Japan, 2019
Photography on glossy paper
24×36 in.
$500
47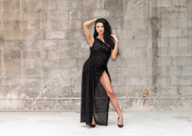 Joseph Fraia
Keilahri – Philippones, 2022
Photography on glossy paper
24×36 in.
$500
48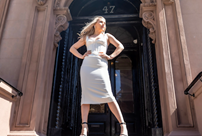 Joseph Fraia
Birianne – Hawaii, 2021
Photography on glossy paper
24×36 in.
$500
49

Ola Rondiak
Forward, 2017
Acrylic collage on canvas
23.6×15.7 in. | 59.9×39.8 cm
$4,000
50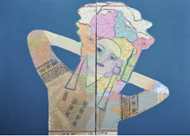 Ola Rondiak
East and West Together, 2017
Acrylic collage on canvas
19.6×27.5 in. | 49.7×69.8 cm
$5,500
51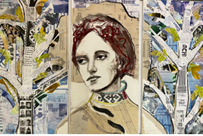 Ola Rondiak,
Going Solo, 2022
Acrylic collage with chalk and oil stick on canvas
36×72 in. | 91.4×182.8 cm
$13,000
52

Ola Rondiak
Maty Europa, 2023
Acrylic collage on canvas with charcoal
48×36 in. | 121.9×91.4 cm
$9,000
53

Ola Rondiak
Yesterday & Tomorrow, 2020
Acrylic collage on canvas
11.8×11.8 in. | 30×30 cm
54
55
56

HIROKO SAIGUSA
HOPE, 2022
Acrylic gouache, varnish
28.6×23.8 in. | 72.7×60.6 cm
$3,290
"Using the sun as a motif, I give hope to humans.
The 30,000 customers who have divination are living with anxiety such as LGBT, suicidal behavior, and human relationships.
I want to give you hope to live."
57

Hitomi Wako
Amaterasu ( Japanese Sun Goddess), 2019
Digital print
15.7×11.8 in. | 41×30 cm
$700
The more I delve into the learning of Shinto and the Kojiki which is the oldest chronicle in Japan, the more I am drawn to the myriad gods and goddesses of Japan. This artwork is part of the "Japanese Gods Series," and it was created with the image of Amaterasu Ōmikami in my mind.
In the Kojiki, it is mentioned that Amaterasu Ōmikami herself entered the rice fields, nurtured the rice crops, harvested the first fruits, and offered them to the ancestral gods.
Based on an acrylic painting of 'Amaterasu' created in the Hakone mountains, I completed this artwork by collaging photographs of the sun and rice stalks.
58

Hitomi Wako
A Bull Surrounded by Fragrant Irises, 2023
Digital Print
16.7×13.1 in.| 42.5×33.5 cm
$700
This artwork was created with the image of the Taurus constellation as part of the "Zodiac Series." It depicts a bull surrounded by beautiful irises, with the Taurus constellation shining above its head. Irises are representative flowers that bloom in Japan during the Taurus season, and they have been cherished by the Japanese people as an elegant and graceful flower since ancient times.
Based on an acrylic painting created in the Hakone mountains, I completed this artwork by collaging photographs of irises, the silhouette of a bull, and the stars of the Taurus constellation.
59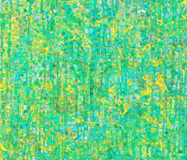 MIKA KAMIJO
There was a Mild Alien, 2022
Acrylic gouache, permanent marker, paper on canvas
17.7×20.8 in. | 44.9×52.8 cm
$1,100
i love aliens
Many "alien" appear in the dreams you see when you are asleep.
Recently, I've been drawing various versions of "Aliens".
60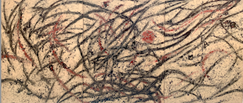 Minako Ito
The Answer: Hommage to Jackson Pollock, 2023
Urushi (Japanese laquer)
31.5×59 in. | 80×150 cm
$14,000
Inspired by Jackson Pollock, I am iresearching abstract expression in lacquer and incorporating the concept of lacquer sharpening into the paintings.
 "Answer 2023″ was created using an original lacquer technique. The lines that are clearly visible when viewed from a distance are characterized by the fact that the outlines of the lines become fuzzy in places when viewed up close. This appearance is like a front face and the true intention, and expresses the inner part of a person.
61

Naruto Narumiya
Instinct, 2022
Acrylic, pen
33.1×23.3 in. | 84.1×59.4 cm
$4,050
This work depicts a whale, which is said to be an auspicious symbol that symbolizes the wish to "enlarge your aspirations" and "enlarge your heart." The background is a rainbow motif, based on the legend that if you have seven colors at once, you will protect yourself from seven disasters and bring seven good fortunes. We hope that you will come into contact with our works and that happiness will come to you.
62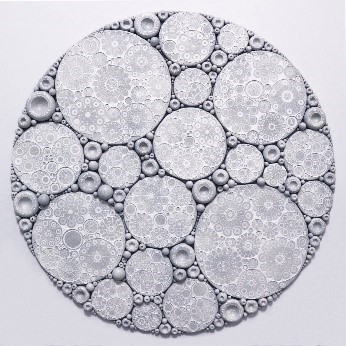 OMJOOSOO
Cage, 2023
Mixed media
25.9×25.9×2.4 in. | 66x66x.6.3 cm
$3,450
"The My Number Card system will be enforced in Japan.
As I watched the various speculations and opinions flying around this system and thought about the meaning of ""human beings being managed by numbers,"" I wondered if it is a mistake to be free in the first place, simultaneously I was forced to be aware of the inconvenience as well as the fear of losing my freedom.
We are not completely free, but are actually caged and managed with meaningless numbers and names."
63
64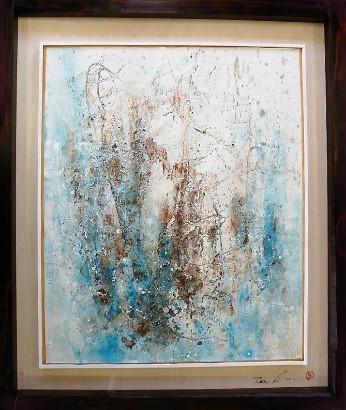 Tenkuu
Sea of Trees, 2021
Acrylic, soil, coloring agent on canvas
31.1×26.3 in. | 79×67 cm
$6,800
You can see the superb view on the stains on the walls, the grain of the decaying trees, and the road after the rain. Nature creates art without any intention. I made this art created by nature into a work. For this work, I sprinkled acrylic paint and gesso on the canvas, and before the paint dried, I sprinkled soil from the garden. And since the stains on the soil that formed there resembled branches, I used deep blue as the base color and named it "Sea of ​​Trees."
65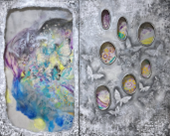 Arisa. TN
The Door: My Hidden Feeling, 2023
Acrylic on canvas
31.4×39.3 in. | 80×100 cm
$7,800
"If there is a door, I want to open it! If there is a key, I want to remove it! If there is a hole, I want to peek! It is a door art work based on the concept of this impulse that can be called human instinct.
I want to create art that expands the imagination together with you (the viewer). The left door allows you to see the painting inside, and the right door is entrusted with the story associated with this woman and butterflies. The right door is made to cut out the story by letting the colors and shapes appear and disappear from the hole.
""What do you see behind the door?"" The answer is in your mind."
66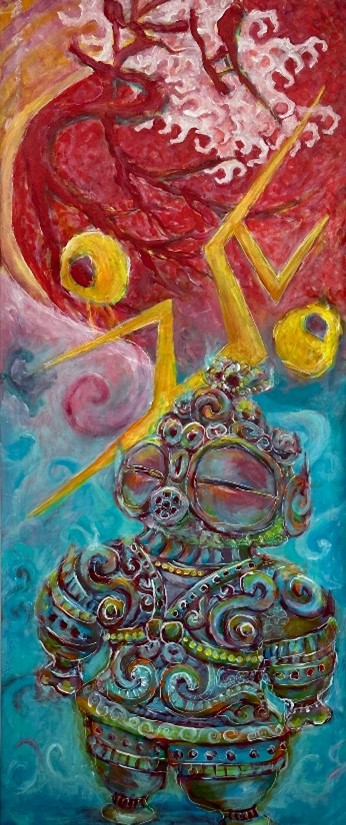 Artsits HAL_
Gods Protecting Japan: WInd-god, Thunder-god and Afahabaki-god, 2023
Acrylic on canvas
22.4×5.9 in. | 57×15 cm
$16,000
"Wind God, Thunder God, Arahabaki God: Inspired by the works of Katsushika Hokusai, the artist attempts to create a new construction from a modern perspective while paying homage.
The wind in ""Wind God"" is the form of a bird-shaped deity, which in Koukouji is made into the shape of a ""phoenix and a sail that harbors the wind. The wind is associated with the climate and dominates our lives. The ancient character for ""Thunder God"" is an ancient script with a rice paddy on either side of a lightning bolt released by a heavenly deity in the background. These are the blessings of nature, and arahabaki protects humans."
67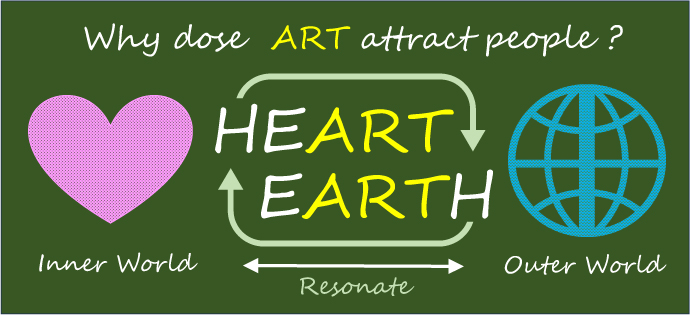 Genbu Yamagishi
HEART & EARTH, 2023
Tapestry printing
23.6×47.2 in. | 60×120 cm
$2,023
Why does ART attract people? That is the eternal question.
ART is the center of the EARTH, in terms of word.
HEART is HE+ART. Who is HE? In special cases, HE means God. Therefore, HEART is God's ART.
The HEART is inside of life. HEART is a symbol of the inner world.
The EARTH is outside of life. EARTH is a symbol of the outer world.
inner world, outer world, ART contained in two worlds.
ART is a resonance between the inner and outer worlds.
One side alone does not resonate. That is why ART attracts people.
This discovery is gospel in ART.
We were born on this planet of ART. We are born with ART in our HEARTs. We cannot live without ART. No, living itself is ART.
Everything is ART. Everyone is an ARTist.
68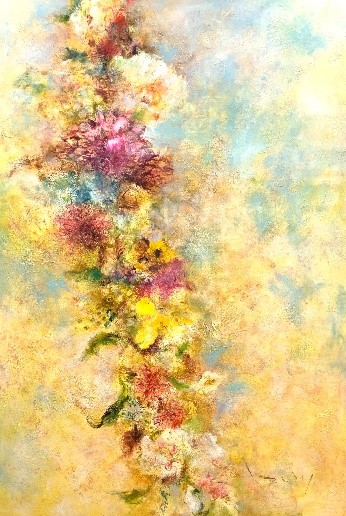 Izumi Ohwada
Flowers, 2017
Oil on canvas
71.1×48 in. | 180×122 cm
$35,000
69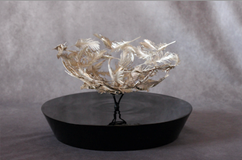 Katsuhiro Akihama
Wind Bowl, 2021
Metal engraving, urushi (Japanese lacquer)
11.8×11.8×7.8 in. | 30x30x20 cm
$21,500
70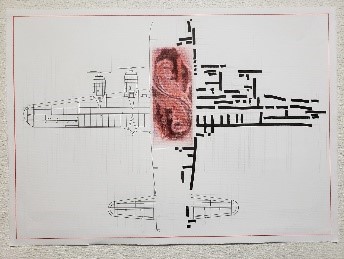 Nomoon
B→, 2023
Color pencil, pen, drafting paper
25.9×18.5 in. | 65.7×47 cm
$3,000
71

OCHIBO
Cocoon, 2023
Oil, oil stick on canvas
17.9×17.9 in. | 45.5×45.5 cm
$450
Participation work of Stepping into a world
Title: Cocoon
I created this work with the intention of enjoying change and transformation. Before we know it, we are unconsciously clearing away the rules we struggled to create and updating them for new self-growth.
72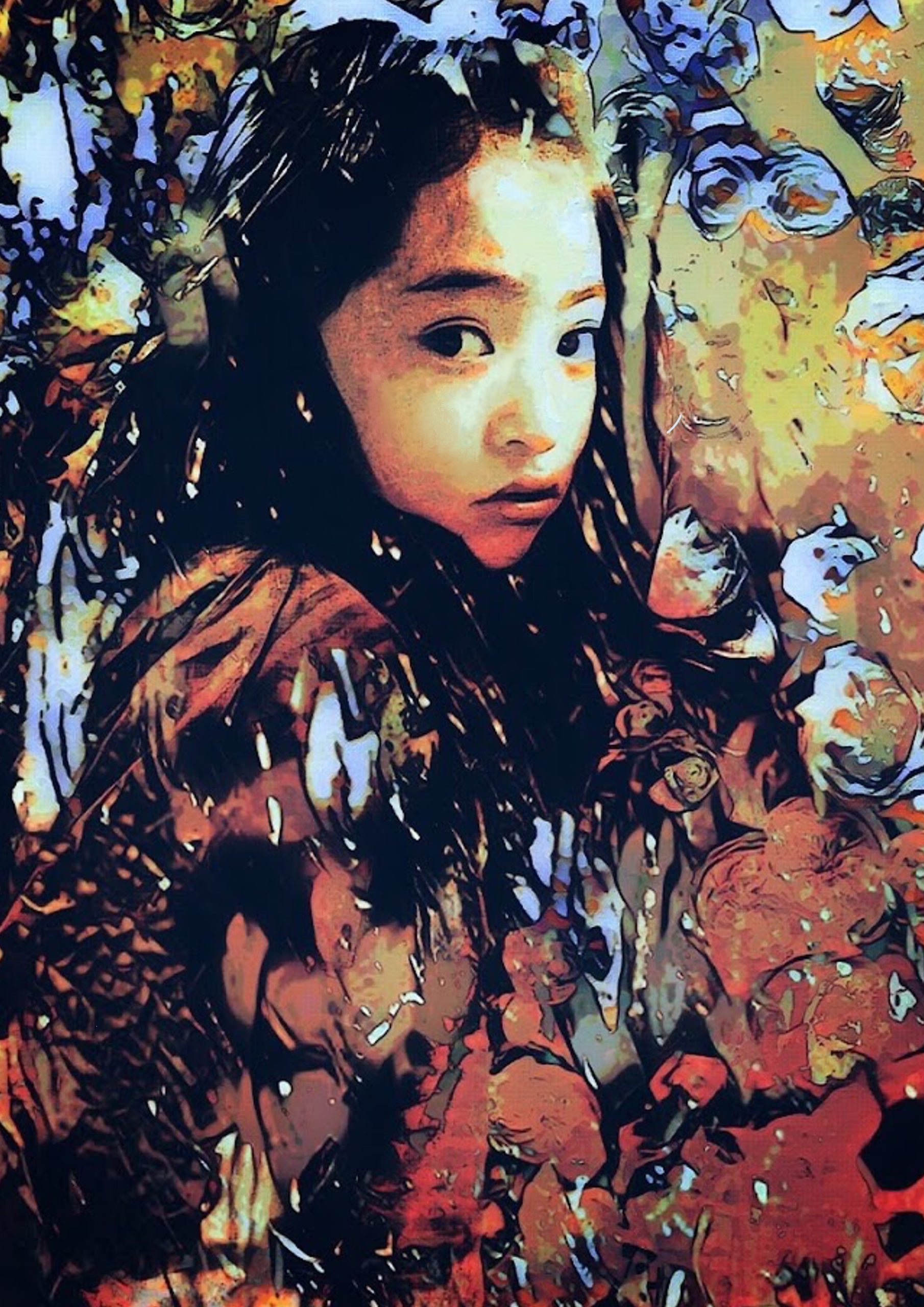 RYOICHI
Eine Kleine , 2018
Digital art
29.4×21 in. | 74.8×53.5 cm
$12,000
73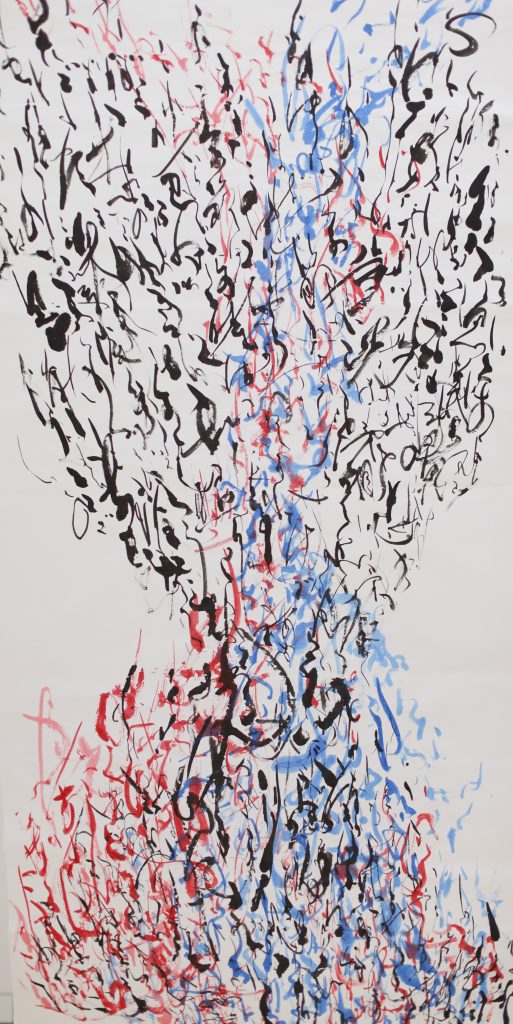 Yuzuru
Shin-En, 2022
Sumi-ink, mulberry paper
86.6×35.4 in. | 220×90 cm
$9,700
One day, I found myself at a loss for words. It was like my mind had shut down completely. Every little thing bothered me, and I felt like my thoughts were exposed and vulnerable. Even my own words felt like they were attacking me. I needed enough time to recover and get back to my usual self. "Shinen (The Abyss)" is a collection of words that come straight from my heart. This piece is a tribute to my husband, who left this world, and it is filled with my remembrance, repentance, and self-affirmations. Writing has become an incredible source of joy for me. Through writing, I have found hope for living. I am grateful for the gift of writing and all the wonderful experiences it brings into my life. The artwork is based on the concept of how marginal spaces work nicely, and it is expressed in Japanese characters using sumi ink.
74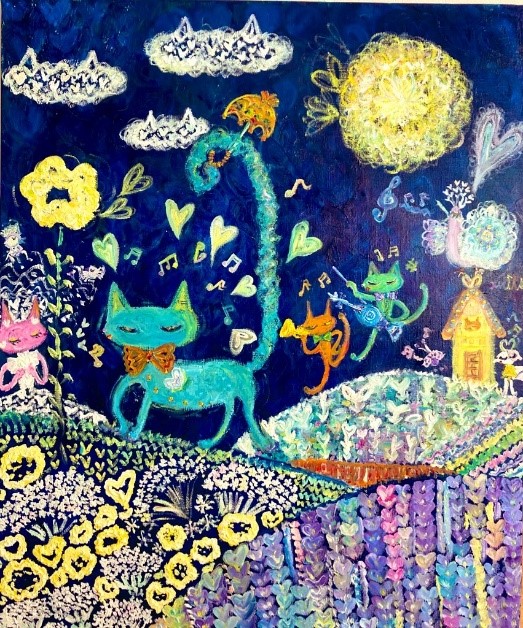 Amika Matsumoto
Flower Garden Where the Moon is Born, 2023
Oil on canvas
28.3×23.6 in. | 72×60 cm
$3,500
75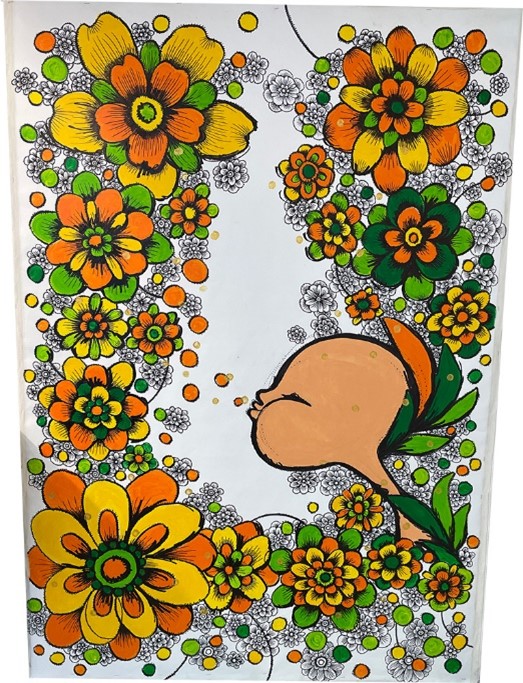 ERI HOSHINO/Joli-eri
Breath of Fairy -ORANGE, 2023
Acrylic, black marker on canvas
78.7×55.1 in. | 200×140 cm
$3,000
76
Genbu Yamagishi
Forbidden fruit, 2023
Print on canvas
28.6×23.8 in. | 72.7×60.6mm
$666­­
The Bible does not say what the forbidden fruit is.
I am convinced it is an apple.
Each letter of APPLE signifies the title of the story and the characters.
A:Adam. P:serPent. P:Paradise. L:Lost E:Eve.
Could such a coincidence be possible?
77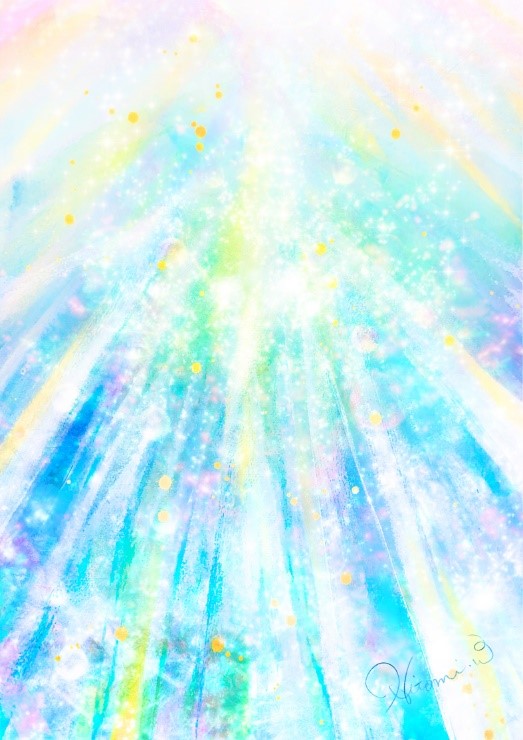 Hitomi Wako
Stars Landed On A Native Tree, 2021
Digital print, wood frame
Ed. 7/30
16.1×11.8 in. | 41×30 cm
$700
" "The star that landed on the native tree"
This art expresses the light of a star landing from the night sky onto a native tree as the shooting star.
The star shines dazzlingly and illuminates the surroundings, making the whole tree beautiful and shining like an illumination.
This scene makes the people who look at it heal and cheer.
Based on an acrylic painting created in the mountains of Hakone, the work is completed with a collage of photos of illuminations and ornaments."
78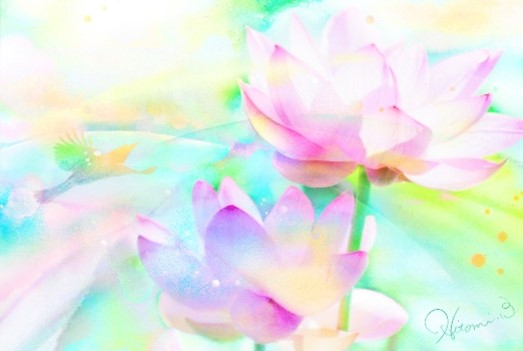 Hitomi Wako
Blessing of Love, 2021
Digital print, wood frame
Ed. 7/30
17.3×13.7 in. | 44×35 cm
$700
"Two beautiful lotus flowers blooming on a pond in the early morning are nestled together as if they are loving of each other.
A bird is flying away from them, symbolizing their bright and hopeful future. And the rhythmically arcing background painting expresses their excitement.
This painting was created as a wedding gift for a friend of mine who loves lotus flowers.
It is based on an acrylic painting I made in the mountains of Hakone, and is completed with a collage of photos of lotus flowers and birds."
79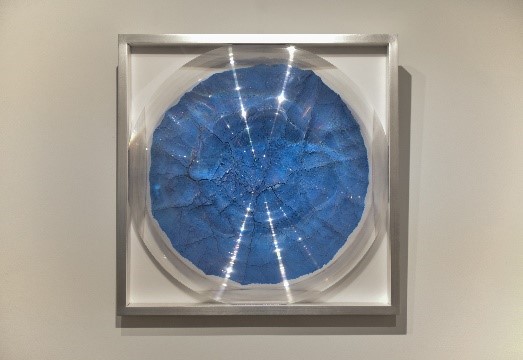 immor
Dot-No.28, 2023
Suihi-enogu (Mud Pigment) on canvas, Fresnel lens
19.6×19.6in.|50×50cm
$2,800, framed
"This work depicts the cracks in the heart that accumulate in the course of human life.
The unstable world situation, unreasonable society, and complicated human relationships seemed to gradually scar and crack the heart.
Every mistake, every trauma, cannot be erased and accumulates.
However, it is because they are full of scars that they are ""beautiful and precious".
I wanted to depict the energy of such people, so I focused on the "cracks" in their hearts."
80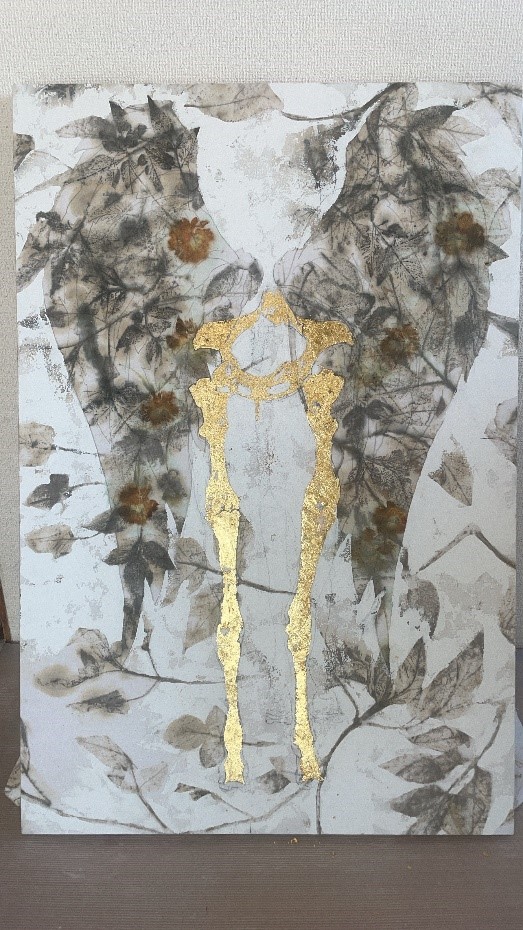 Kyoko Kobayashi
UMA -source entrance, 2023
Eco print, gold leaf, architectural paint, acrylic on paper
35.8×23.6 in. | 91×60 cm
$5,555
81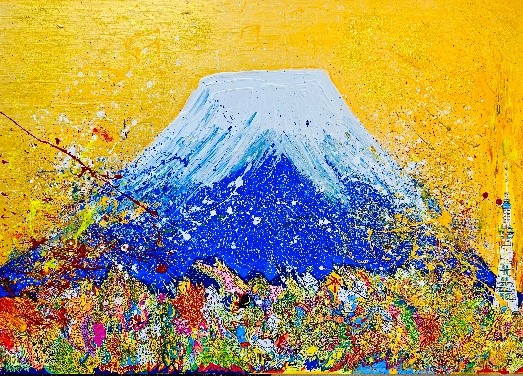 Naruto Narumiya
THIS IS JAPAN, 2023
Acrylic, pen
23.2×33.1 in. | 59.1×84.1cm
$2,500
82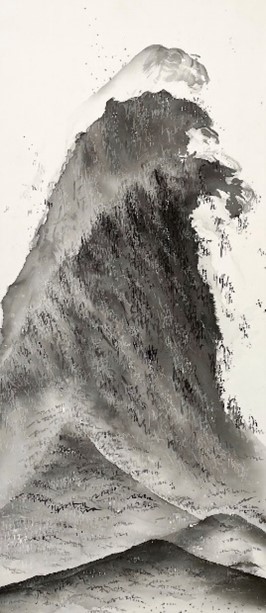 Rensui
HA, 2022
Sumi-ink, resin on silk
31.4×13.8 in. | 80 x35.2 cm
$3,730
83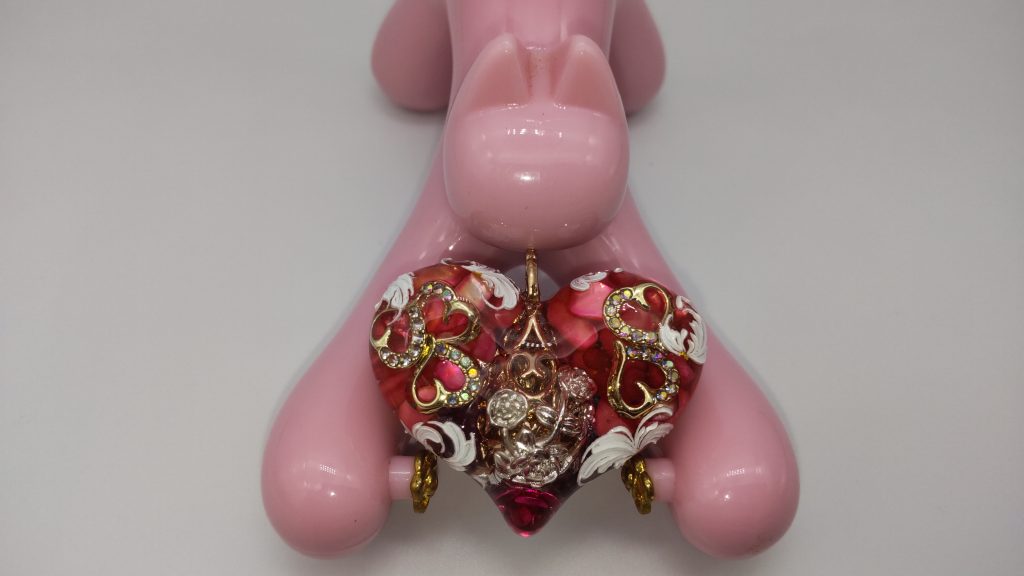 Manami
Seven Lucky Gods in Orgonite, 2023
Resin
11.8×23.6 in. | 30×60 cm each
1.1×1.5×0.5 in. | 3x4x1.5 cm each heart
$3,100 each
break through the darkness light up a corner seven Lucky Gods in orgonite
84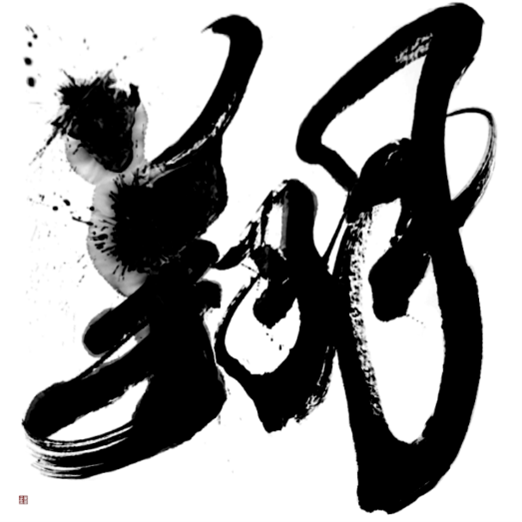 MISACO
Fly, 2023
Sumi-ink on mulberry paper
59×59 in. | 150×150㎝
$2,400
85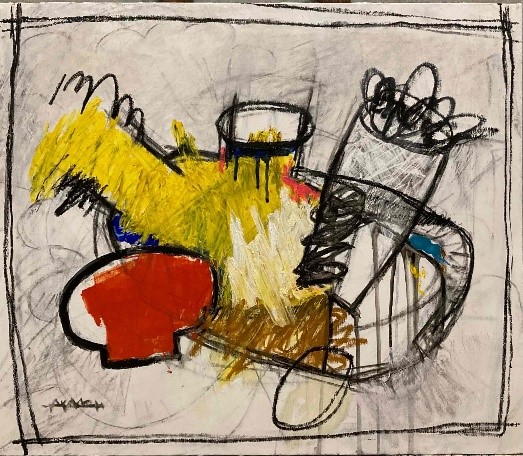 OCHIBO
Dreaming Canary, 2023
Oil and oil sticks on canvas
20.8×17.9 in.| 53×45.5 cm
$500
Participation work of Japan Contemporary
Title: Dreaming Canary
A canary as a pet and a canary that goes into a hole to detect poison gas. They dream of each other and long for each other.
86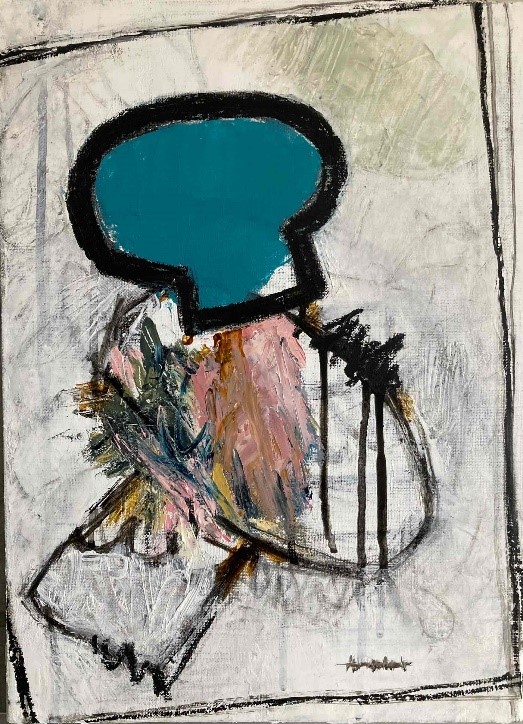 OCHIBO
Muttering Blue, 2023
Oil and oil sticks on canvas
13.1×9.5 in. | 33.3×24.2 cm
$250
Participation work of Japan Contemporary
TItle: Muttering blue
This work came to me, or rather I felt it,
while I was talking to myself alone
in my atelier on a fine day.
Words that I wanted to convey,
words that were not conveyed,
words that remained in my heart,
they overflowed from my heart.
87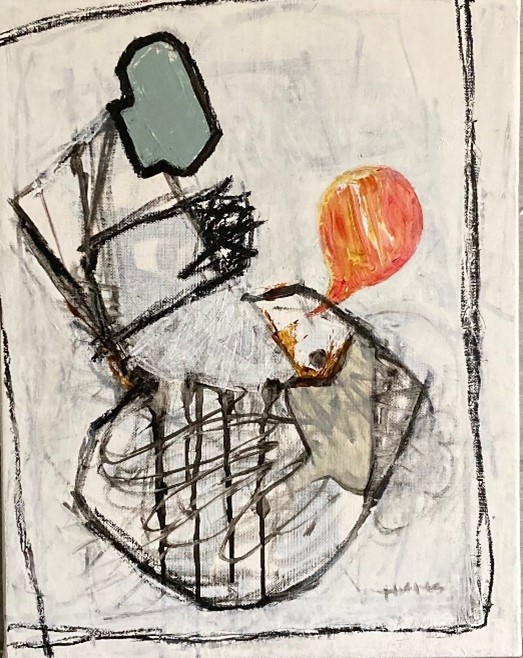 OCHIBO
Fire, 2023
Oil and oil sticks on canvas
21.3×31.2×1.5 in. | 54.2×33.6×3.9cm
$350 ($650, 4 pieces set)
88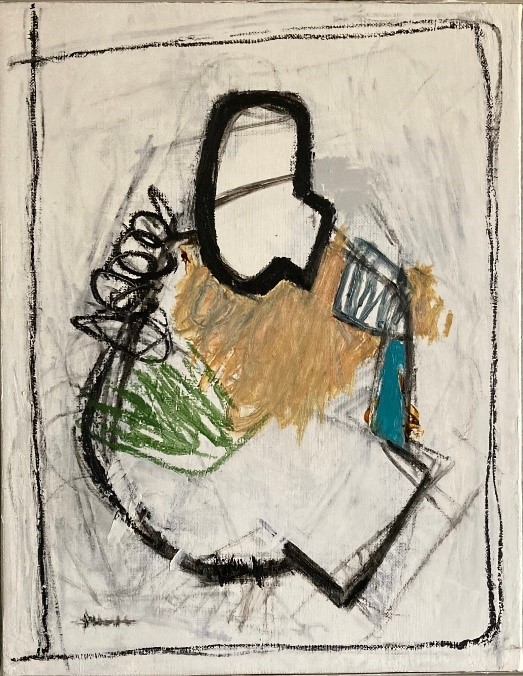 OCHIBO
Water, 2023
Oil and oil sticks on canvas
21.3×31.2×1.5 in. | 54.2×33.6×3.9cm
$350 ($650, 4 pieces set)
89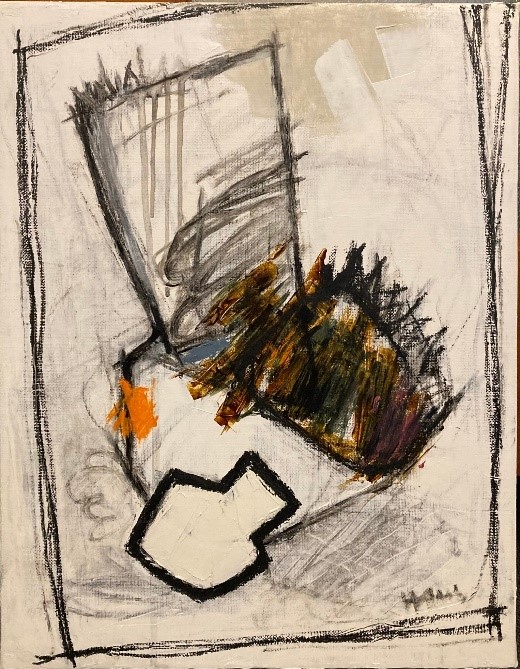 OCHIBO
Earth, 2023
Oil and oil sticks on canvas
21.3×31.2×1.5 in. | 54.2×33.6×3.9cm
$350 ($650, 4 pieces set)
90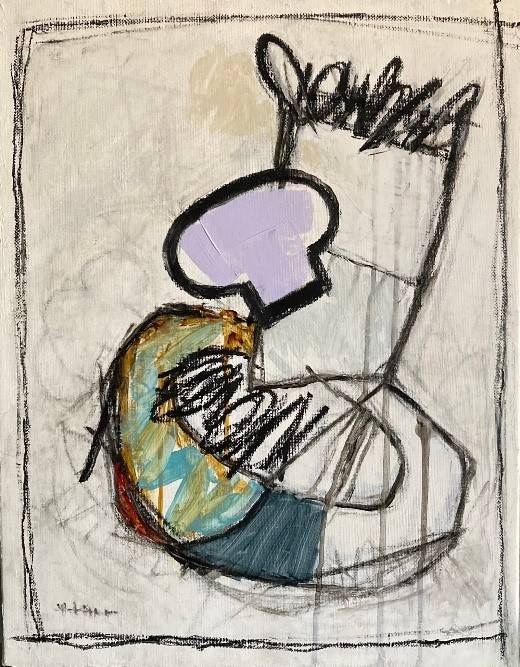 OCHIBO
Air, 2023
Oil and oilsticks on canvas
21.3×31.2×1.5 in. | 54.2×33.6×3.9cm
$350 ($650, 4 pieces set)
91
92
93
94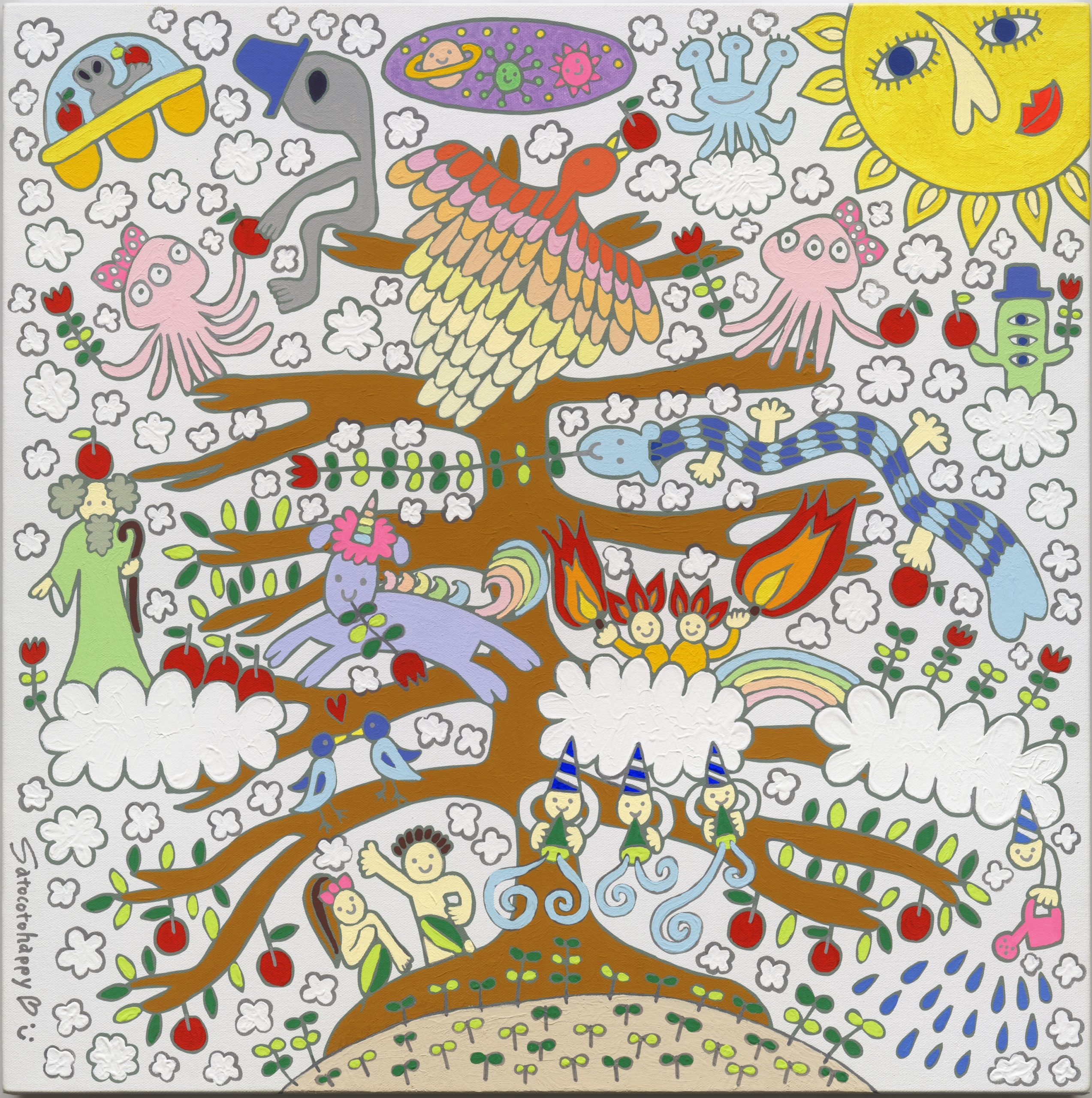 satocotohappy
Thank You for Beings of All Dimensions, 2022
Printed on canvas from digitally drawn drafts and colored with acrylic paint, acrylic gouache, acrylic pens, and oil-based markers.
20.8×29.8×0.7 in. | 53x53x2 cm
$7,250
"Thank you for Beings of all Dimensions
With gratitude to the higher-dimensional beings who gently watch over us and lead us to "love"."
95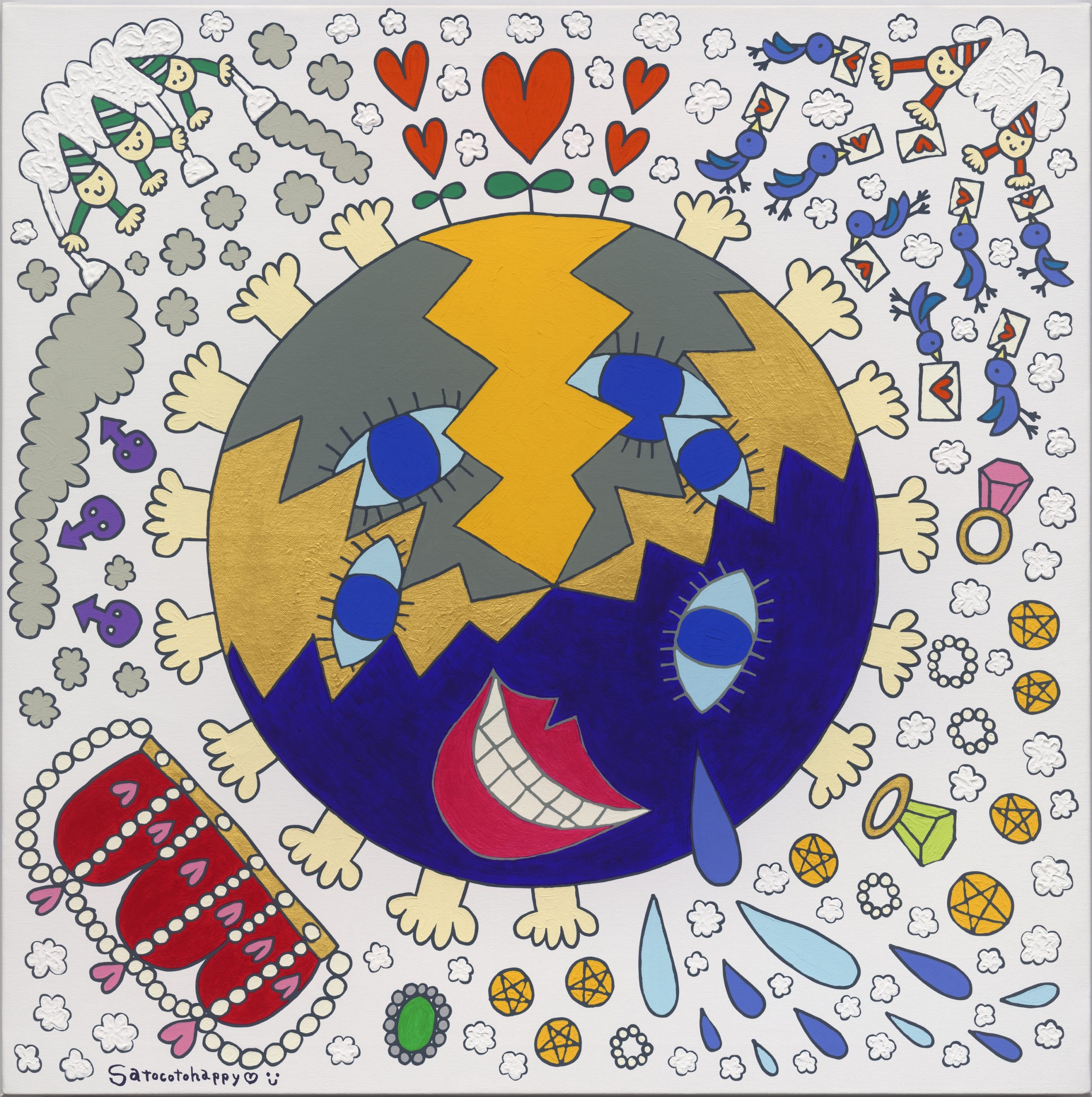 satocotohappy
Release and Transformation, 2023
Printed on canvas from digitally drawn drafts and colored with acrylic paint, acrylic gouache, and oil-based markers.
72.7x 72.7×2 cm
$2,100 + shipping from Japan
Release and Transformation
This channeling artwork is tuned to "liberation" and "transformation". During the production of this work, I myself experienced such transformation. I finally completed this work through meditation, wailing, and the ecstasy of transformation.
96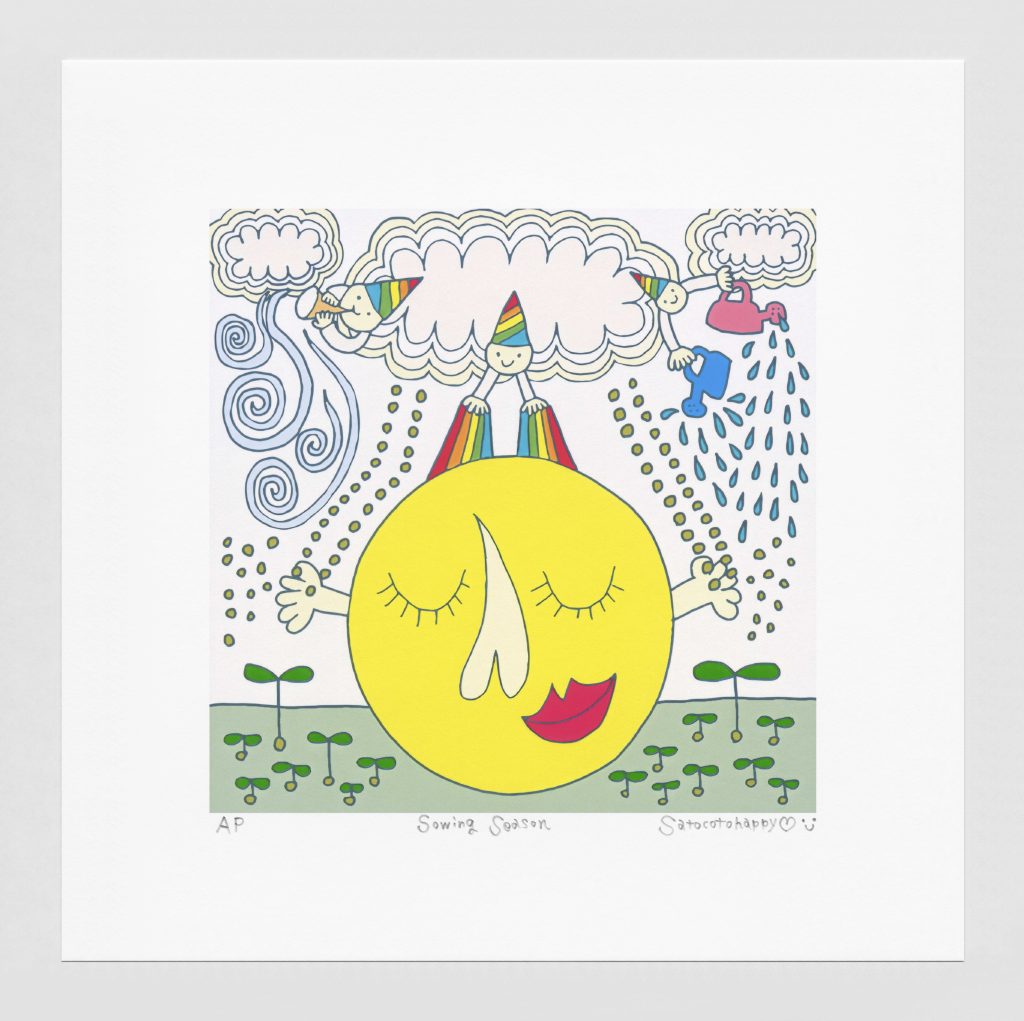 satocotohappy
Sowing Season, 2022
Printed by inkjet on 0.41 mm thick paper.
11.7×11.7 in. | 29.8×29.8 cm
(printed area: 7.8×7.8 in. | 20x20cm)
$1,700 + shipping from Japan
Sowing Season
From what kind of land can we receive great blessings?
97

Shofu Koyama
ONE, 2023
Sumi-ink on paper
150×60 cm
$10,000
98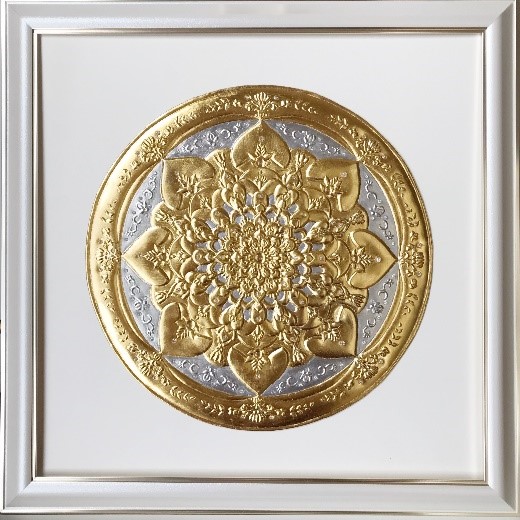 -SHOKO-
Power of Love, 2022
Tin, gold leaf, crystal
15.7×15.7 in. | 40×40 cm (framed)
$3,900
Title:
Power of Love: Love Unites Everything as One.
"Love is the strongest power in this world."
I aim for a world where we can love, support, respect, and believe in each other, transcending differences in religion, skin color, and language.
99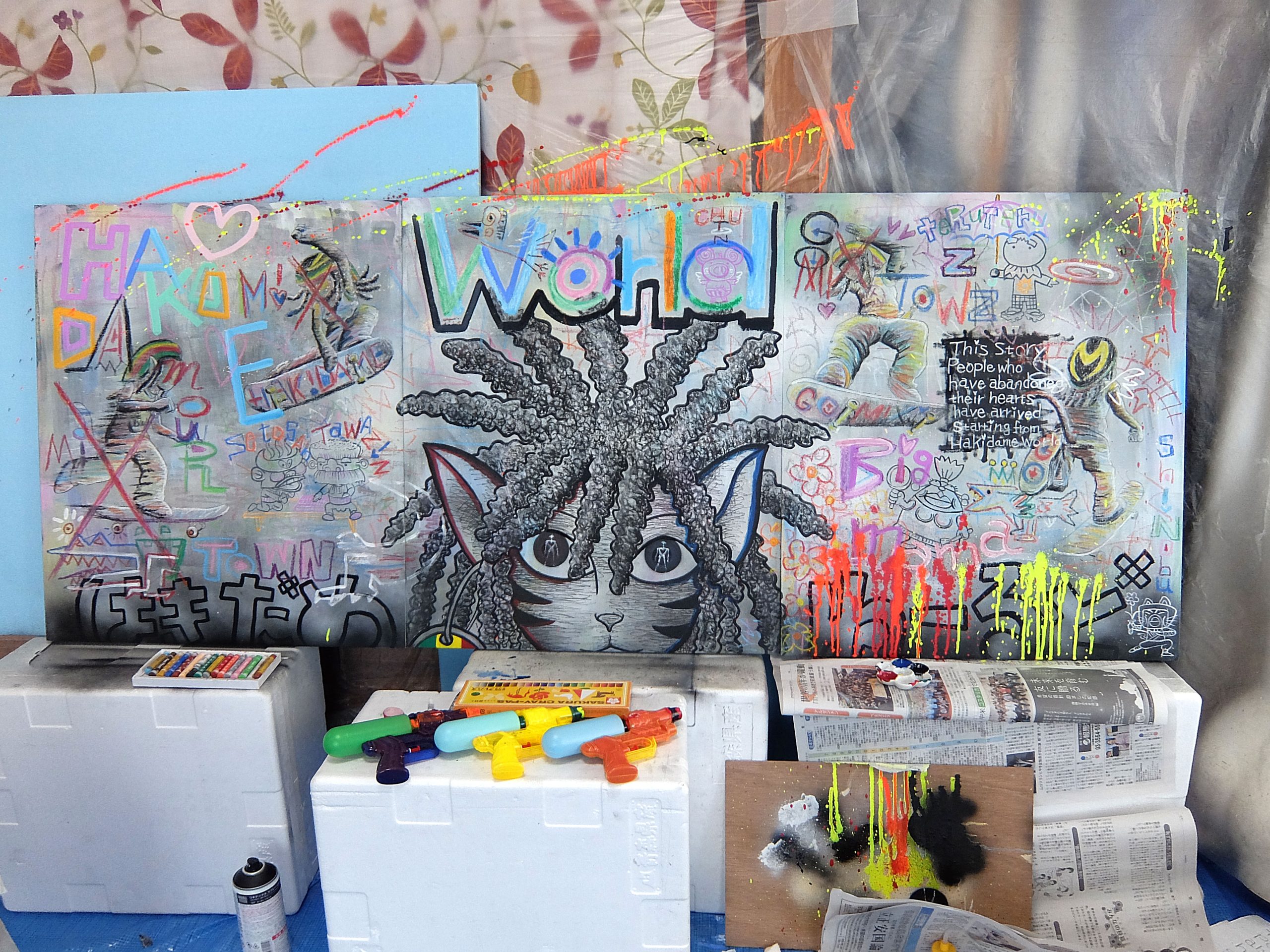 SOWZOW
Hommage to a Virtual Animation "MIXTOWN, 2023
Acrylic gouache, crayon
7.1×28.6 in. | 18.1×72.7
$20,000
delusion Animation "Mix Town" homage work
Sowzow's message lies here.→MrSowzow
100
YOKO FUNAHASHI
IN MY….. , Summer 2023
Mixed media, acrylic, crayon, paper collage on recycled curing vinyl panel
49.2×22.8in. | 125×58 cm
$1,000
101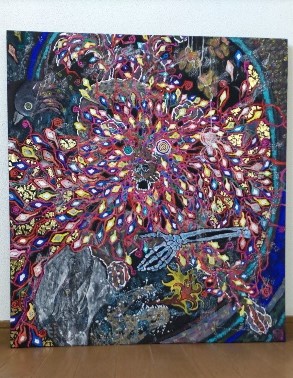 yucca
TARO II, 2023
Nihonga pigments, sumi-ink, gold leaf
28.7×25.9 in. | 73×66 cm
$5,500
I've tried to stop living because I have a mental disorder But I met a picture
Painting saved me from darkness
My negative feelings turned in to the
power to draw And now I think I'm glad I was born as myself
There is a picture that only I who have spent sad days can draw
I believe that it will surely reach someones heart I want to keep drawing Thank you I love you
102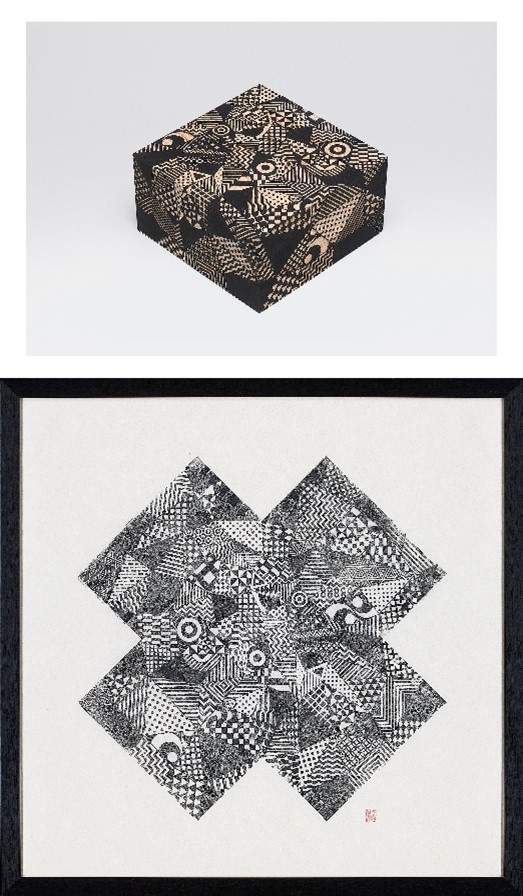 Yuko Suzuki
Re-born,2022
Waterbase woodblock print, Japanese cypress (hinoki), mulberry paper
6.6×6.6×3.5 in. | 17x17x9 cm
19.6×19.6×1 in. | 50x50x2 cm
$4,200